Business Intermediary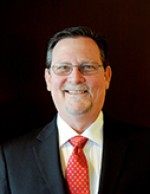 Phone: (512) 773-3409
7001 Greenshores Drive
Austin, Texas 78730
Dennis Corkran is using his expertise to assist others in their decisions to sell their business or buy a new one by becoming a Murphy Business Broker. Dennis has over 38 years of business experience, 29 in upper level management (CEO, President or Vice President), including 17 as an owner of small businesses. He initiated the start-up of 3 successful companies as well as being a significant contributor to the resurrection of a failing entity into a $600 million company. He has united the management teams necessary to successfully implement and develop the companies' business plans and has managed various disciplines. Dennis exhibits a Sr. Executive level skill set with additional expertise in Engineering, Operations, and M&A/Business Development. He understands how to use financial statements to improve decisions, financing, and employee issues…especially dealing with small businesses, the challenges they face as well as the advantages.
PERSONAL:
Graduate of Texas A&M University with BS in Mechanical Engineering, 1978
Recipient of the Aggie 100 award 3 out of 5 years the award has been established (represents the top 100 fastest growing Aggie owned or managed businesses)
Member of Industry Advisory Council for Texas A&M Mechanical Engineering Department
Member of Senior Aggie Leadership Council of Austin
Served on Scholarship Committee for Capital City A&M Club
Former President of Denton County A&M Club
Society of Petroleum Engineers (SPE)
Society of Independent Professional Earth Scientists (SIPES) & former Chapter Secretary
Energy Policy Advisory Committee for Manny Molera for U.S. Congress
Steering Committee for ACE (Austin Clean Energy Initiative, a local Think Tank to develop the clean energy industry in Central Texas)
Success Committee for Clean Energy Incubator, a program of the IC2 Institute of the University of Texas @ Austin
Qualified as Petroleum Engineering Expert Witness with Texas Railroad Commission.