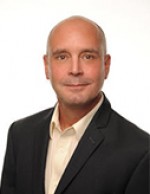 Phone: (410) 558-6365
100 West Road, Suite 300
Towson, Maryland 21204
I was born and raised in the Baltimore area and served as a Baltimore County Police Officer and Police Supervisor attaining the rank of Corporal over a 28 year period of time. My police training instilled the ethics of honesty, integrity and fairness that I now use daily in my professional business career.
I apply these same ethics along with application of knowledge and staying constantly informed and aware of all issues affecting my dealings with owners of businesses who want to sell to accomplish their life's goals and with the buyers who buy those businesses to make a successful life for themselves and their families.
The training I went through from the Murphy Business & Financial has augmented my sales experience with the Best Practices skills I offer to all my clients throughout the entire business sales and purchase process.