Business Broker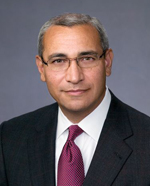 Cell: (713) 303-7071
Phone: (832) 209-2172
4803 Holt Street
Bellaire, Texas 77401
Michael Dupré, with more than 25 years of professional experience amassed in the energy, transportation and business service sectors, brings to the brokerage effort a history of revenue impacting performances through frontline and senior leadership roles, with particular emphasis in sales and marketing.
Michael attained his MBA from Regis University in 2002 and has as a hallmark of his professional achievements forged partnerships and affiliations with industrial, academic and non-profit organizations across North America, Europe and Asia to develop business opportunities in the professional development arena. These opportunities included seminars, training programs, conferences and exhibitions customized to the local needs of the targeted commercial and individual customers. The forerunner to these experiences includes working with joint venture management, as well as government and public relations efforts in the oil and gas industry.
Having spent the better part of this decade in Europe, Michael was most recently a consultant, marketing and human resource management lecturer and business plan coach at Hotelschool, The Hague, The Hague, Netherlands and now operates a Murphy Business and Financial Corporation franchise as part of the South Texas Region in the Houston metropolitan area.