Businesses For Sale
Businesses for Sale
To optimize your search results, we suggest that you broaden your search criteria by searching by location or price range. Of course, you may choose to add specific search criteria, bare in mind that you may limit your results.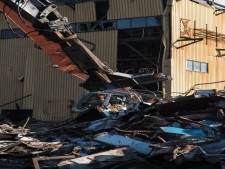 Status : Active
Relocatable : Yes
State/Province: Florida
Listed Price : $2,200,000
Listing ID : 13273
Down Payment : $1,500,000
Discretionary Earnings : $506,813
Total Sales : $4,105,976
View Details
Business Description :
Special, rare opportunity to acquire a highly reputable and profitable "Demolition and Salvage" business in Miami available now for the right person after a successful 25 years in operation. The business provides Demolition services to both high level commercial and residential clients throughout South Florida.

The operation also handles the scrap metal and resells it as salvage to several vendors. Seller has enjoyed consistent regular volume and has been satisfied. Many opportunities exist to grow this volume to even a statewide structure by aggressive bidding, further marketing efforts and expansion throughout Florida. Seven key employees stay on board, three field estimators/supervisors handle and manage 35 field workers. Seller handles the General Manager role and oversees estimating and operations. Right hand man, trained from the ground up, several years experience stays on board. Early retirement and interest in Property Management motivates sale. Seller owns property/yard for equipment and office structure, will negotiate lease for new owner if they wish to keep business at the current location. Seller financing available. Accounts Receivables in the $250k- $300k range stay with the business, transfer to new owner. New owner assumes $10,500 month capex on recently acquired equipment. Exciting and profitable! High demand for this service in growing Florida market.
Category :
Construction / Demolition; Environmental Rltd / Scrap Metal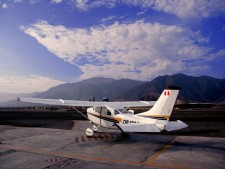 Status : Active
Relocatable : No
State/Province: Florida
Listed Price : $1,600,000
Listing ID : 15142
Down Payment : $250,000
Discretionary Earnings : $455,615
Total Sales : $2,591,026
View Details
Business Description :
Exciting and rare Aircraft Painting & Interior business available for acquisition in growing Central Florida. Outstanding reputation for quality workmanship and customer satisfaction for both exterior and interior design and refurbishing of most aircraft. Custom, digital paint design, specialty interiors all done with the highest quality of materials and standards. Well established (10 Years) and profitable! Regular, consistent volume. Pipeline of work to be transferred in the sale. Professional website. Great opportunity. Sellers will assist / train. Financing for qualified individuals. Real Estate - (Hangars) Available - Serious only please.
Category :
Aviation / Aircraft Painting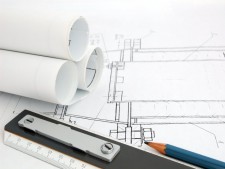 Status : Active
Relocatable : Yes
State/Province: Florida
Listed Price : $1,000,000
Listing ID : 15599
Down Payment : $110,000
Discretionary Earnings : $701,893
Total Sales : $2,063,590
View Details
Business Description :
A prominent and highly reputable Architectural Firm in Palm Beach County is now available for acquisition. Established 35 years! This fine operation is known for high quality work in the following: All facets of Architecture, Master Planning, Building Analysis, Renovation & Preservation, New Facilities Design, Commercial/Residential/Retail, Architectural Photography, Interior Photography, Exterior Photography, Support Services, AutoCad Architecture, Revit Architectural Suite, Sketchup / VRAY, Quantity and Material Take Offs, BOMA Measurements, BOMA Calculations, Leasing Stack Plan Books, Quality Control, Scheduling, Budgeting, Project Management, Programming, Space Planning, Furniture, Fixtures & Equipment, Interior Design, Contract Documents, Specifications, Bid Administration, Contract Administration/Field Representation, Post-construction Administration, Technical Quality Control, Contract Documents & Administration.
This is a one stop shop for any client's Architectural objectives! Seller will entertain staying on as consultant for fair period of time. Special opportunity for an Architect or another firm to add to their current operations, or a Business Professional that can bring an Architect to the team long term. Serious only please! Lender Pre-Qualified for the right prospect. Won't last!
Category :
Engineering / Architecture Service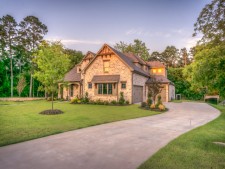 Status : Active
Relocatable : Yes
State/Province: Florida
Listed Price : $800,000
Listing ID : 15647
Down Payment : $120,000
Discretionary Earnings : $290,518
Total Sales : $822,443
View Details
Business Description :
High end Landscaping business with 25 years' experience of fine customer service and high-end execution. This Landscaping Business is a premier grounds maintenance company in Palm Beach County. Throughout the years, hard work and commitment has resulted in a loyal / mature and solid base of stable clients. More than half of the business's current clients have been serviced by the company for ten or more years. The employees (5) are key assets of the business. Each of which are excellent achievers with great work ethic. They have all been with the company for more than 12 years! There is a recurring revenue - monthly- base of over $35k per month. Commercial and Residential approximately 50%-50% each. More recent growth on the Commercial side. New initiatives already in place for 2020 project volume to surpass $1M in 2020! Family inheritance reason for sale. Lender pre-qualified. This one is MINT. Price is firm. Serious only please.
Category :
Lawn/Landscaping / Lawn Biz Commercial, Lawn/Landscaping / Lawn Biz Residential
---
---