Principal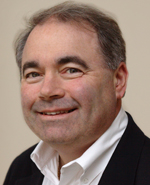 Phone: (613) 237-3337
2710-27 Northside Rd
Nepean, Ontario K2H 8S1
Lynn is the Chief Operating Officer of the Pat Butler Group of Companies which is a retail automotive group based in Ottawa. The business has grown over 40 years spreading into 5 provinces through the development of green field markets and strategic business acquisitions. Lynn has been directly involved in the Group's growth strategies which have resulted in the opening or acquisition of a number of standalone automotive, RV and motorcycle locations.

Prior to his current position, Lynn was a partner at the firm of Paterson Hendry Chartered Accountants where he advised businesses regarding taxation, accounting and operations.

Lynn has been involved with a number of business transactions by way of third party sale, employee and family succession buyouts.

Lynn along with its founder Pat Butler formed the charitable organization Loaves and Fishes Fund of Ottawa. The charity has been involved with a number of projects over the years by providing food to the needy, school children assisted programs, operating a food bank and assisting individuals with special needs.