CMEA, SBA
Business Intermediary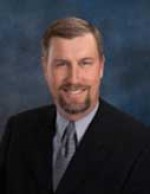 Cell: (319) 330-1928
Phone: (319) 294-1904
9 Buena Drive
Iowa City, Iowa 52245
Greg is a Certified Machinery and Equipment Appraiser (CMEA) which allows him to produce USPAP and SBA approved valuations for Machinery and Equipment. He is certified through the NEBB Institute. He is an expert in appraisals of all types of equipment from airplanes to zambonies.
Greg received his bachelor's degree from the University of Iowa. He has served on numerous boards, serving as chairman of the Johnson County Ag Association. He currently is serving on the Technology Committee at his children's school.
Greg has been an independent sales agent for the past 20 plus years in the industrial hardware field. He has also been a sales manager and a corporate sales educator. He looks forward to working with all types of clientele with the best customer possible and highest level of ethics.