Business Intermediary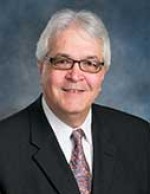 Cell: (319) 651-0005
Phone: (319) 294-1904
P.O. Box 11006
Cedar Rapids, Iowa 52410
Jim Hauer is a Business Intermediary primarily focused on helping businesses in the Cedar Rapids area. As an intermediary Jim aids business owners with exit planning and helps buyers find the right fit for their needs. In the process Jim can offer other services through the Murphy network such as business valuation, machine and equipment valuation, merger and acquisition, and other value-added services.

Jim has a wealth of business experience. He has over 15 years experience in commercial real estate lending and management; including complex loan workouts and managing large foreclosures. He also spent time in media and publishing, helping promote small businesses. Most recently Jim has been involved in Information Technology and Telecommunications where he has consulted with a variety of small and medium sized businesses helping them find bottom line efficiency in their operations. Having been a part of the management team of several small businesses, Jim knows the challenges small business owners face. His experiences from both consulting and managing provide great value to anyone seeking help in transitioning a business.

Even though currently a Hawkeye fan, Jim received a B.S. in Business Administration and Marketing from the University of Illinois. He is active in his church and has been involved with Rotary, Optimists, and Kiwanis over the years. He has also been an active volunteer with the Arthritis Foundation, Alzheimer's Association, March of Dimes and several community theaters.

For fun, Jim is a performing musician and magician and likes to find time for a game of golf or a tennis match.