CMEA, SBA
Business Transition Specialist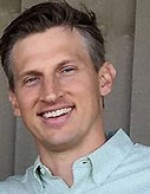 Phone: (540) 248-8899
2269 Lee Highway
Mount Sidney, Virginia 24467
Benjamin R. Halterman, CMEA, SBA specializes in two key areas of Business Transition for Murphy Business Brokers and Appraisal of the Central Shenandoah. One of those areas is Machinery and Equipment Appraisal, a Division that Halterman heads for Murphy of the Central Shenandoah Valley. Benjamin earned his Certified Machinery and Equipment Appraiser (CMEA) Designation from the NEBB Institute. He prides himself as 1 of only 12 Certified Machinery and Equipment Appraisers certified by the NEBB in the whole state of Virginia.
Benjamin is also a licensed Realtor with the state of Virginia and plays a large role in Murphy's Commercial Real Estate Team. With the large Murphy Business Network at his fingertips it makes Commercial Real Estate a natural fit and great asset to any buyer or seller looking at acquisition or sale of commercial property.
Benjamin graduated from Roanoke College in 2001 with a Bachelor of Business Administration and a concentration in Marketing. He also played on the Men's Basketball Team all 4 years he attended the school. Upon graduating Benjamin then spent 2 years in the Financial Services and Insurance industry before becoming a Mortgage Loan Officer in 2004. Prior to joining Murphy, Benjamin was involved in residential lending through the brokerage, net branch and correspondent side of the business for 5.5 years giving him a broad outlook of the avenues in which residential lending is done.
Ben and his wife Priscilla reside in Mount Sidney. They enjoy the outdoors and spending time with family and friends. They also have a strong appreciation for their church and community.