Click here and fill out a Non-Disclosure Agreement (NDA) to get started. (You will need the Listing ID and Business description. *Just copy and paste into the form.)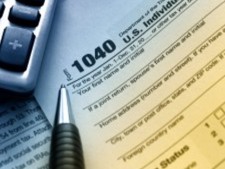 View DetailsBusiness Description :
Excellent opportunity to acquire 8 well-run, established and turnkey tax preparation locations in a single bundle with one of the most successful tax preparation franchises. Franchisor provides extensive experience, training, technical support and marketing expertise. Experienced managers in place. Multi-location operation allows the buyer to leverage their time and back office operations across a substantial portfolio of locations. Seasonality of business provides for most of the summer off to pursue other interests, if desired, or buyer can build a year-round tax practice focused on small-businesses. Note – the 8 location bundle can be split into two 4-packs.
Category :
Accounting / Tax Practice