Business Intermediary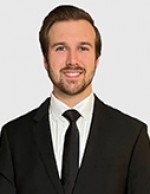 Cell: (724) 914-7102
Phone: (614) 634-6678
2009 Mackenzie Way, Suite 100
Cranberry Twp, Pennsylvania 16066
Matthew grew up in Erie, PA and attended college at Gannon University where he earned a bachelor's degree in supply chain management and a minor in marketing. After college he went to work for the family business, Janitors Supply Co, Inc. as Controller and CFO. This was when he realized his inclination towards business. While working the day to day of the business and sitting on the board, he began to understand all the different dynamics to businesses and how small improvements can really optimize the business, the bottom line and thus the businesses value.
He really enjoys getting to know different businesses in different industries, how their model works, how they improve their bottom lines, what things make a business sellable, etc. Shortly after this, he began actively looking for a business that would assist business owners in the sale or purchase of a business and found the business brokerage industry. Seeking to align with the best in the industry, Matthew decided to join the Murphy Business team to deliver the best possible value to all clients.
He married his college sweetheart Julia in 2019. During his free time, he enjoys spending time with family and dogs, as well as hunting, and hiking in the great outdoors.