---
How to Choose the Right Business to Buy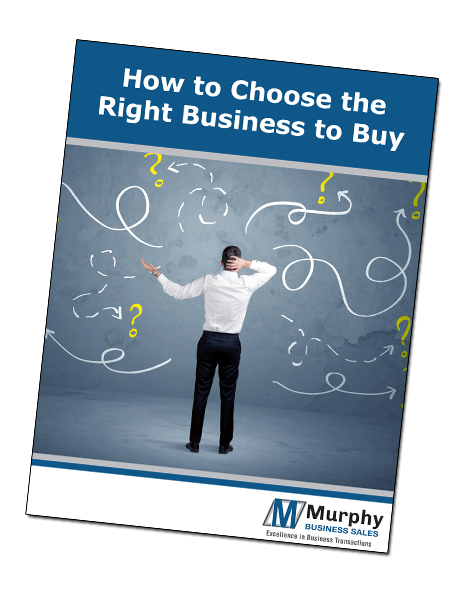 Buying an existing business is an appealing alternative to starting a company from scratch. But choosing the best business to buy can be a difficult decision.
There are three important questions to ask to help identify the best business to buy and narrow down the list of potential companies:
- Is the company a good fit for my skills, experience, and future goals?
- What does the company sell or what service does it provide, and what's its business model?
- Is the company successful, and does it have the potential to grow?
This report will explain these factors in depth and evaluate the pros and cons of buying a standalone business and explore whether buying a franchise is an option for you.
Download your free copy of this guide "How to Choose the Right Business to Buy" by filling out the form!
Please Fill in the Form Below
Copyright MMXVIII All Rights Reserved Murphy Business & Financial Corporation LLC Excellence in Business Transactions