CMAI, CM&AP
CEO/Regional Director–North & South Texas Regions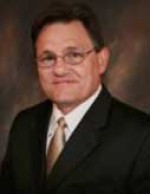 Cell: (972) 342-8511
Phone: (214) 751-3904
12000 Ford Road, Suite 429
Dallas, Texas 75234
Richard Gadberry has over 30 years of senior and executive management and business ownership experience. In 1995, Mr. Gadberry founded Gadberry Properties, Inc. for the purpose of real estate investing and property management. Through Gadberry Properties, he assisted several business associates with the sale of their small businesses, and went into brokering full time.
In 1999 he founded The GPI Group, a business brokerage company that specialized in a total solutions approach to business brokering. Along the way, he helped many business brokers launch their careers in brokering, in closing their transactions, and aligning themselves with professional partners.
In March of 2003, Mr. Gadberry accepted a position of Vice President - Affiliate Services for Business Brokers Network where his main responsibilities were to assist in growing the network through affiliation, providing ongoing support to BBN Affiliates, provide vehicles of continuing education, and to add the overall products and services of value to BBN affiliates and the network.
In the summer of 2006 he joined Murphy Business as a Regional Developer. He and his Partner Don Wendel purchased two large Master Territories (North and South Texas). Together they have grown the company by adding over 40 franchise owners and Agents to the company.
Richard Gadberry has over 12 years of brokering experience, over 150 business closings to his credit and has assisted in closing hundreds more. His passion is to provide excellent customer service and to help others prosper in the business has helped him and his Partner Don Wendel build one of the largest and most successful, and fastest growing regions within Murphy Business and Financial Corporation.