Businesses For Sale
Businesses for Sale
To optimize your search results, we suggest that you broaden your search criteria by searching by location or price range. Of course, you may choose to add specific search criteria, bare in mind that you may limit your results.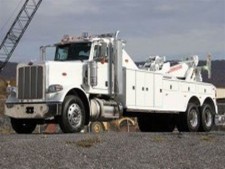 Status : Active
Relocatable : No
State/Province: Texas
Listed Price : $5,400,000
Listing ID : 15712
Down Payment : $5,400,000
Discretionary Earnings : $829,194
Total Sales : $5,382,031
View Details
Business Description :
The company has a large and diverse fleet of tow trucks, which allows them to offer 24 hr tow truck service and wrecker service heavy duty trucks. This enables them to offer a key value proposition: quick and reliable service anytime and everywhere. In addition to their wrecker service, they also offer truck and trailer repair service. If a customer is in their service area, they can get them back on the road quickly with their roadside service, or they can bring a truck into their truck & trailer repair shop where their dedicated ASE Certified mechanics can quickly diagnose and repair the truck.

The company prides themselves on giving their customers a quick response time and total satisfaction of the tow truck service work. Their experienced professionals are equipped with the newest technology to complete the work and their staff will work with their customers to insure them an affordable appraisal of their insurance reimbursement. In addition to the wrecker and repair services, the company also offers storage services at their secure facility.
The company mission is to provide the highest standard of truck, municipal and private property impound towing and recovery services to customers and to continuously strive for flexibility in servicing their customers' needs in an expedient and cost-efficient manner.
Category :
Automotive / Towing Service, Automotive / Wrecker/Carrier Dealers, Automotive / Truck Repairs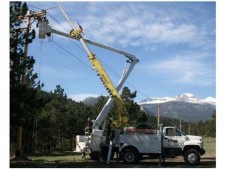 Status : Active
Relocatable : No
State/Province: Texas
Listed Price : $3,300,000
Listing ID : 15819
Down Payment : $3,300,000
Discretionary Earnings : $964,535
Total Sales : $4,899,360
View Details
Business Description :
This opportunity is an outstanding well established, cash flowing, Utility Truck Equipment Sales and Rental business with significant upside growth potential.

In addition to sales of fully refurbished top-quality utility trucks (bucket trucks, digger derricks, and utility equipment) this company functions as an equipment rental dealer to a loyal customer base developed over the past quarter century. Their worldwide customer base includes power line contractors, electric contractors, towns, colleges, municipalities, telephone companies, sign companies, sign construction companies, cooperatives, utilities, lighting companies, oilfield service, tree care, landscape, construction contractors, building maintenance, road repair, and many more.

While the sales of refurbished utility trucks and equipment is a cornerstone for this business, the real "magic" that makes the cash flow happen is the lease and re-selling of refurbished inventory.

A review of the historical sales and lease history reflects range of total equipment investment ROI averages over 50% of cost. (including all historical repairs and parts). In addition to the outstanding ROI there is a "best in class" online software platform that the owner developed to manage all product inventory detail down to a very granular detail, in all respects that has an app that can set on your phone.

This company has reached the enviable position of having the ability to grow their business largely through word of mouth, based on their excellent reputation for first class service. They are able to capitalize on one of the most robust online platforms and highest possible online search results for the equipment they sell and lease. They have consistently proven to be a highly recession-resistant business with excellent upside potential.
Category :
Automotive / Truck Dealership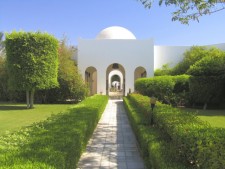 Status : Active
Relocatable : Yes
State/Province: Texas
Listed Price : $825,000
Listing ID : 15619
Down Payment : $825,000
Discretionary Earnings : $301,895
Total Sales : $1,699,476
View Details
Business Description :
SEMI-ABSENTEE owned opportunity to acquire a well-positioned commercial landscape services business in one if the strongest landscape markets in the U.S. This is a multiple franchise business covering the DFW market area. Included in the sales are seasoned management and sales staff along with excellent inventory software applications covering:

• Inventory Management
• scheduling and maintenance tracking all jobs status and staff at any time
• Automated invoice software application
• Job bidding software
Over 80 service contracts in place providing $90K per month. Services include Commercial Maintenance, Irrigation, Landscaping Enhancements & Installations. Strong employee staff includes General Operations manager, Sales Market manager and an Account manager. They participate in the H-2B Guest Worker program.
Currently outsource accounting and payroll services. Top 10 service contracts accounts for 23% of revenues. Reorganized in mid 2019. Consolidated locations to one central DFW facility. Raised prices on all contracts.

Category :
Lawn/Landscaping / Lawn Biz Commercial
---
---