Businesses For Sale
Businesses for Sale
To optimize your search results, we suggest that you broaden your search criteria by searching by location or price range. Of course, you may choose to add specific search criteria, bare in mind that you may limit your results.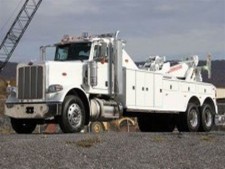 Status : Active
Relocatable : No
State/Province: Texas
Listed Price : $5,400,000
Listing ID : 15712
Down Payment : $5,400,000
Discretionary Earnings : $829,194
Total Sales : $5,382,031
View Details
Business Description :
The company has a large and diverse fleet of tow trucks, which allows them to offer 24 hr tow truck service and wrecker service heavy duty trucks. This enables them to offer a key value proposition: quick and reliable service anytime and everywhere. In addition to their wrecker service, they also offer truck and trailer repair service. If a customer is in their service area, they can get them back on the road quickly with their roadside service, or they can bring a truck into their truck & trailer repair shop where their dedicated ASE Certified mechanics can quickly diagnose and repair the truck.

The company prides themselves on giving their customers a quick response time and total satisfaction of the tow truck service work. Their experienced professionals are equipped with the newest technology to complete the work and their staff will work with their customers to insure them an affordable appraisal of their insurance reimbursement. In addition to the wrecker and repair services, the company also offers storage services at their secure facility.
The company mission is to provide the highest standard of truck, municipal and private property impound towing and recovery services to customers and to continuously strive for flexibility in servicing their customers' needs in an expedient and cost-efficient manner.
Category :
Automotive / Towing Service, Automotive / Wrecker/Carrier Dealers, Automotive / Truck Repairs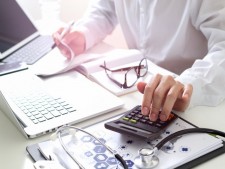 Status : Active
Relocatable : No
State/Province: Texas
Listed Price : $3,900,000
Listing ID : 15141
Down Payment : $3,900,000
Discretionary Earnings : $833,382
Total Sales : $2,019,028
View Details
Business Description :
This practice management consulting and medical billing company presents an exciting, rare opportunity for an individual looking to invest in a compelling and highly profitable business model on the cusp of truly explosive growth.
The company has developed an innovative method of overhauling the entire function of a medical practice that increases medical practice revenue by as much as 50% without ever increasing the amount of patients the physicians see.
The company offers a comprehensive approach in transforming practice management, billing and electronic medical record keeping. Many practices and providers commonly lack understanding when it comes to coding and billing, so this company's goal is to fill those gaps with thorough training.
1) Strategic Partnerships. Strong relationship with accountable care organizations (ACOs) in the industry. These organizations are tasked with managing the quality at primary care offices. Billing companies that partner with ACOs are more likely to maintain a competitive edge and keep market share. This business holds strategic partnerships with local ACOs to ensure that business remains strong.
2) Client Retention. Most billing contracts last about 3-5 years and most physicians will switch billing after their contract expires. In-house billing companies aren't able to keep up with industry changes and its increasing complexity. This business is able to retain more clients by keeping pace with industry trends and changes with a tiered information distribution system that starts with top management and flows down to mid-management and the practices themselves.
3) Automation and Efficiency. Typical billers can only handle 2-3 practices. By leveraging automation and technology, they are able to handle more work with less staff. Their automated services provide more value to clients and as a result, allow them to hold more pricing power in the market.
4) Days in Accounts Receivable. The industry average for number of days in accounts receivable is 32. They average around 12.
Category :
Medical Related Biz / Medical Billing Service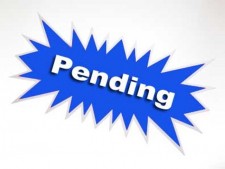 Status : Active
Relocatable : Yes
State/Province: Texas
Listed Price : $2,300,000
Listing ID : 14742
Down Payment : $345,000
Discretionary Earnings : $623,739
Total Sales : $1,729,310
View Details
Business Description :
This company was established over almost 32 years ago. Initially, it was a simple "mow and blow" business serving predominantly residential customers. It has grown to become a statewide operation specializing in commercial landscaping, grounds maintenance, irrigation repair and mulch installation. Most of the company's customers are in the DFW area, but they have acquired a large number of accounts in other Texas communities, including Houston, Austin and San Antonio. The primary elements contributing to this impressive growth are: Premium customer care, outstanding reputation and happy/motivated employees who consistently deliver 5-Star service and results. The average tenure among employees with the firm is an almost unheard of 20 years!
Category :
Lawn/Landscaping / Comm Mowing/Grading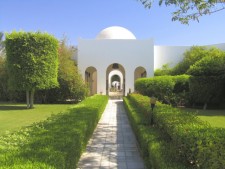 Status : Active
Relocatable : Yes
State/Province: Texas
Listed Price : $825,000
Listing ID : 15619
Down Payment : $825,000
Discretionary Earnings : $301,895
Total Sales : $1,699,476
View Details
Business Description :
SEMI-ABSENTEE owned opportunity to acquire a well-positioned commercial landscape services business in one if the strongest landscape markets in the U.S. This is a multiple franchise business covering the DFW market area. Included in the sales are seasoned management and sales staff along with excellent inventory software applications covering:

• Inventory Management
• scheduling and maintenance tracking all jobs status and staff at any time
• Automated invoice software application
• Job bidding software
Over 80 service contracts in place providing $90K per month. Services include Commercial Maintenance, Irrigation, Landscaping Enhancements & Installations. Strong employee staff includes General Operations manager, Sales Market manager and an Account manager. They participate in the H-2B Guest Worker program.
Currently outsource accounting and payroll services. Top 10 service contracts accounts for 23% of revenues. Reorganized in mid 2019. Consolidated locations to one central DFW facility. Raised prices on all contracts.

Category :
Lawn/Landscaping / Lawn Biz Commercial
Status : Active
Relocatable : Yes
State/Province: Texas
Listed Price : $820,000
Listing ID : 15565
Down Payment : $820,000
Discretionary Earnings : $307,832
Total Sales : $1,506,020
View Details
Business Description :
This HVAC Service has provided the residents and businesses of North Texas with professional, cost-effective air conditioning, heating and HVAC services for 20 years. Air conditioning & heating services include repair and maintenance programs, as well as new installation. They service and sell all makes and models of air conditioning and heating units, as well as air filters and freon.

Their long list of satisfied customers is a testament to our service techs and installers. They have outstanding reviews from their more than 4000 customers providing quality service and expert installation.

They currently have 4 employees (In the Summer they go up to 9-10). NOTE: They have a unique list of up to 10 sub contractors in the area that they have used for years.
Category :
Construction / Construction-HVAC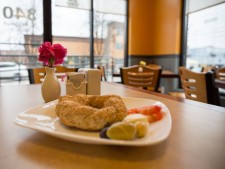 Status : Active
Relocatable : No
State/Province: Texas
Listed Price : $720,000
Listing ID : 15396
Down Payment : $720,000
Discretionary Earnings : $216,738
Total Sales : $965,701
View Details
Business Description :
Murphy Business Sales is pleased to present to suitors who are in the "Restaurant" space. This family owned restaurant has a loyal, dedicated customer base with a solid reputation including being voted "Best Neighborhood Restaurant" in D Magazine the last four years. They provide unique and high quality items offering a home style Café setting and a Market for shopping customers looking for unique and favorable menu items to take home.
It offers three solid revenue streams including:
A sit-down cafe specializing in hot & cold sandwiches, oven roasted chicken & fish, fresh homemade soups and side salads.
A country market shop with old fashioned casseroles, meatloaf, smoked brisket, schnitzel, sausages & bakery items (both fresh and frozen options).
A catering department that offers a wide variety of ethnic cuisines from Mexican to BBQ to Steak & potato. Included in their menu items are world famous cheese dips: pimento, pecan cheddar, smoked Jack, spicy artichoke, crunchy spinach and many more unique offerings.
Breakdown of products/service by Sales Volume:

Sit Down Café: 50%
Prepared Meals Market: 30%
Outside Catering: 20%
Business has over 10 employees including 6 Full Time and 4 Part time. There is an experienced Kitchen Manager that is a key employee in operations with over 8 years of experience in this role. They have had a low employee turnover with a solid, experienced staff.
The business is run by a husband and wife. The husband manages the financials and scheduling. The wife monitors the day to day operations, sales and purchasing.
Category :
Restaurants / Breakfast Lunch
---
---