Businesses For Sale
Businesses for Sale
To optimize your search results, we suggest that you broaden your search criteria by searching by location or price range. Of course, you may choose to add specific search criteria, bare in mind that you may limit your results.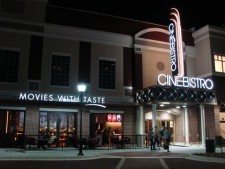 Status : Active
Relocatable : Yes
State/Province: Georgia
Listed Price : $2,100,000
Listing ID : 14101
Down Payment : $2,100,000
Discretionary Earnings : $764,503
Total Sales : $3,099,354
View Details
Business Description :
This top sign manufacturing business has enjoyed exceptional growth starting in 2017 and is positioned for greater success in the years ahead. The company provides the full service solution from custom design to custom installation that only a limited number of sign companies can deliver. The owner has assembled a strong and experienced staff in the areas of design, engineering, project management and sign installation. And, improvements in infrastructure and the implementation of new technology have contributed to making the company a leader in the marketplace.
The company delivers a wide range of sign products to several major industries. Industries and customer types served include hospitals, airports, universities, destination retailers, specialty general contractors building national cemeteries, car dealerships, auto part retailers, brick and mortar insurance companies, shopping center owners and management companies, hotel franchisors and franchisees, restaurant franchisors, state and local government, etc.
The custom architectural signage division is the fastest growing part of the business. Most of the new sales revenue generated for this division is the result of responding to RFQs and ITBs to general contractors, and successfully earning these bids. The company's ability to deliver innovative architectural sign solutions is a major competitive advantage.
Major new client accounts have been attained that will be a source of very significant repeat business.
Category :
Signs / Sign Companies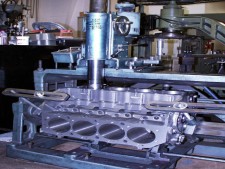 Status : Active
Relocatable : Yes
State/Province: Georgia
Listed Price : $340,000
Listing ID : 12572
Down Payment : $290,000
Discretionary Earnings : $111,573
Total Sales : $860,000
View Details
Business Description :
The company provides machine shop and repair services for various engine types and sells related parts. Customers include end users, other repair shops, independent do-it-yourself mechanics, automotive dealerships and major corporate accounts. Other auto repair shops and dealerships are customers because they do not have the equipment or expertise to provide the unique repair services offered by the company. Customers are based in SW Georgia, SE Alabama and throughout the Chattahoochee Valley area. Experience in the automotive industry is not required for a new owner as the company can be successfully managed and grown by an experienced business person. The experienced staff will aid in a smooth ownership transition.
Details on the unique service and parts offering of the company are available in the confidential package that will be made available to qualified buyers.

YTD, the company is having a record year in 2019 as it just completed their most successful Q1 in the company's history. Sales were up 54% as compared to Q1 2018, and Seller Discretionary Earnings were $38,000.
Category :
Automotive / Auto General Repair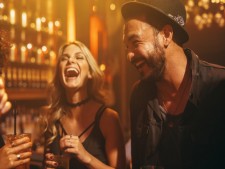 Status : Active
Relocatable : No
State/Province: Georgia
Listed Price : $250,000
Listing ID : 14776
Down Payment : $250,000
Discretionary Earnings : $88,518
Total Sales : $167,226
View Details
Business Description :
This is a unique intimate, modern lounge offering cocktails, beer and a light food menu in a low-lit, chill setting. Live entertainment is also featured in the form of a DJ and Jazz Bands. The location is excellent as it is near several residential communities and a high concentration of businesses. And, there are no other restaurants or bars in the area that offer a similar combination of food, drink and entertainment. The business appeals to the local adult population in every age group.
Category :
Alcohol Related / Cocktail Lounges
---
---