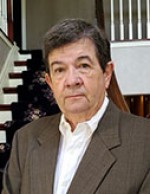 Phone: (952) 303-3202
250 Prairie Center Drive
Eden Prairie, Minnesota 55344
Accomplished Executive with 36 years of experience, Program and Project Management. P&L oversight, multichannel product distribution, and marketing involving both start-up and growth organizations. Results-oriented, decisive leader with proven success in new market identification and strategic positioning for multimillion-dollar imaging, telecommunications and computer organizations. Track record of increasing sales and growing bottom line while spearheading operational improvements to drive productivity and reduce costs. Demanding environments while remaining pragmatic and focused.
Out of school Sean was hired as an Actuarial Programmer for Allianz North America, modeling GAAP and STAT for both the State of Minnesota and Federal Laws ensuring compliance standards. After 2 years he went to work for NCR and then AT&T. Over the next 11 years he had several roles at both NCR, and AT&T – NCR was acquired by AT&T in 1990. Our core competence was telecomunication products He worked as a Product Marketing Manager, Filed Support Consultant, Project Manager, Director of Special Projects for these companies. Coached and Managed 2 Managers 5 Supervisors and 37 hardware and software consultants. Developed alliances with internal network development organizations to train and support the efforts of Special Projects consultants
In 1991 started his own field support business, Laser Technologies which was centered around imaging, help desk suppport and document management software. Opened office in Atlanta, Louisville, Minneapolis, Duluth and Chicago. Employed of 50+ engineers, technicians, and support personnel. Bought and sold 6 companies and grew sales to over 10M. After 25 years he sold the business in 2015 and became the Program Manager for Xerox with the new company
As a thorough, detail-oriented leader with a passion for excellence, he is adept at listening to organizational needs, then analyzing and implementing a sales strategy to best fit both the buyer and seller goals. I have devoted my career to stimulating revenue growth, developing winning economic strategies, and generating new revenue streams.
Sean graduated with a BA from University of Minnesota and a Degree from Hennepin Technical College in Computer Science. He was certifications in Project Management • Waterfall • NCR Leadership Training • IBM – MVSXA Mainframe • AT&T Finance Leadership Program • AT&T's Training and Development Program.