Businesses For Sale
Businesses for Sale
To optimize your search results, we suggest that you broaden your search criteria by searching by location or price range. Of course, you may choose to add specific search criteria, bare in mind that you may limit your results.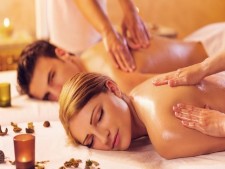 Status : Active
Relocatable : No
State/Province: New York
Listed Price : $1,590,000
Listing ID : 15415
Down Payment : $1,590,000
Discretionary Earnings : $402,315
Total Sales : $1,236,413
View Details
Business Description :
This profitable Day Spa offers exquisite spa services, a professional, esthetic and tranquil atmosphere and enjoys a loyal and extensive clientele. The Spa has maintained a very high operational standard over the past 24 years and is now ready to find a like-minded buyer who recognizes the significant potential and goodwill in the business.
The Spa offers a variety of signature organic facials, massages, body treatments, spa manicures and pedicures, waxing and make-up applications. Each treatment room offers unique décor including a finely appointed couples-room with a fireplace and private shower. Clients may also complement their spa services with a healthy lunch and assortment of smoothies and other refreshing beverages in its intimate cafe or outdoor garden area. The Spa was founded in 1995 and experienced rapid growth that soon led to a relocation to a larger facility. In the summer of 2003, the Spa landed on a prime location in the center of town and after just 3 years, underwent a further expansion to accommodate continued growth of its clientele. At that time, the Spa was doubled in size and fully renovated to achieve enhanced aesthetics and comfort. The Spa continues to deliver quality services and an exceptional experience and that are worthy of its reputation and promote impressive and durable client retention.
Category :
Beauty/Personal Care / Hair Salon, Beauty/Personal Care / Skin and/or Massage, Beauty/Personal Care / Hair Salon/Day Spa
Status : Active
Relocatable : Yes
State/Province: New Jersey
Listed Price : $1,250,000
Listing ID : 14679
Down Payment : $1,000,000
Discretionary Earnings : $370,628
Total Sales : $1,055,786
View Details
Business Description :
The Company is a premier provider of electrical engineering, automation solutions, PLC programming / troubleshooting, SCADA systems and control system retrofits. The company also provides air recycling systems, hot fill bottle fillers and hot fill spray tank systems.
The Company was founded in 1996 by its chief engineer who is also its sole owner and is based in North Jersey. The owner of the company also serves as the director of Sales Development, Engineering Support, Overall management of Operations and Finances. The workforce is stable and the company currently employs 6 full-time employees and 2 part-time employees. The business has not experienced a significant amount of turnover and its engineers are all degreed (one has masters). All have significant experience.
Category :
Engineering / Engineering/Consulting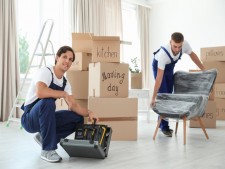 Status : Active
Relocatable : Yes
State/Province: New Jersey
Listed Price : $449,000
Listing ID : 15185
Down Payment : $449,000
Discretionary Earnings : $232,760
Total Sales : $902,802
View Details
Business Description :
Residential and Commercial moving services. Local, long distance and International. Packing, crating and storage service.
Moving: Residential 60%, Commercial 10%, Long distance 20%, Storage: 10%
Category :
Moving / Moving Storage Company, Moving / Moving Company, Moving / Crating Services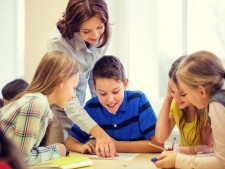 Status : Active
Relocatable : Yes
State/Province: New Jersey
Listed Price : $219,000
Listing ID : 15067
Down Payment : $219,000
Discretionary Earnings : $90,482
Total Sales : $288,667
View Details
Business Description :
Learning Center Franchise Opportunity -
The Learning Center Franchise is designed for ambitious entrepreneurs who value quality education and financial success!
With over 1,000 Franchises around the globe, excellent performing franchise owners are awarded with a free trip to share their know-hows and network with other franchisees.
Regular meetings are also held by each regional office to allow franchise owners to feel a sense of belonging and share new ideas.
GLOBAL COMMUNITY - As franchisee, you are part of a Global Community and Network in 22 Nations over the World. Local residents have been receiving competitive high-quality education services which is improving day by day as it grows in to a world-renowned educational company. There is high growth potential thanks to the continued consumer demand for education and the availability of advanced education delivery systems.
SUCCESS METHOD - The franchises method has been consistent throughout the years with 2 Million Enrollments in 22 Countries. For the past 40 years since its establishment in 1976, the franchise has gradually grown into the nation's best educational and cultural service enterprise, emerging as a front-runner in the field of education.
Success Factors are centered on Trend Leading products and Self-Directed learning. The Franchise University is a learning platform developed for all franchisees who wish to further learn about the product, share best practices, gain tips to teaching, and find various marketing tools. As a franchise owner you will have the further benefit of high-tech IT and support systems based on the d Franchise and Student Learning Management System and the franchise management system where both students' learning progress and business-related information are efficiently managed.
MARKETING - The company offers various hand-in-hand support to grow your business.
Essex County Learning Center
The center offers Math and English programs to children from 4 to 14 years old focused on developing each child's critical thinking and analytical skills. The franchise is based on an educational philosophy in which students learn at their own pace. Each student receives an individualized program based on his or her ability Independent of age and grade Through a small step approach students master foundational skills before advancing to complex topics, leading to increased interest and understanding of more challenging content.
The learning center programs nurture self-directed learners who take initiative form goals and identify solutions - empowering them to take ownership of their learning.
Category :
Educational/School / Math & Reading Centers
---
---