Business Broker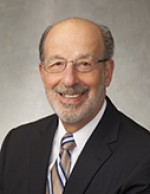 Cell: (973) 270-6076
Phone: (973) 849-9414
277 Fairfield Road, Suite 310-A
Fairfield, New Jersey 07004
Ed O'Deven, a lifelong resident of the state of New Jersey, has owned and operated several businesses during his more than 40-year business career. These included a financial planning business, a real estate development company, and a bottled water/coffee distribution business. From 1980 – 1986, Ed was Regional Vice President for Primerica Insurance Company in charge of recruitment and training in the Morris County, NJ region.
When Ed decided to sell his 26-year-old Bottled Water and Coffee Distribution business, he turned to the Business Brokerage Industry and the result was a successful sale.
This personal experience seeing first hand, the valuable service that Business Brokerage provides, convinced him to join the industry. It was a natural transition for him because He saw business brokerage as a way to continue helping people to make important business and career decisions, which has always been very satisfying and rewarding for him throughout his business career.
Before joining Murphy Business and Financial Corporation, Ed took the opportunity to check out a number of Business Brokerage firms and chose Murphy because of its superior systems and processes, its professionalism, integrity and training, and the regional and national support it provides to its brokers.
As a Business Broker and Intermediary with Murphy, Ed works with the buyers and sellers of businesses of all types and sizes, structuring deals and assisting them achieve their desired objectives. Ed also enjoys assisting clients in the purchase a new or existing Franchised business. In addition to his transactional service, Ed also provides business consulting and valuation services.