Businesses For Sale
Businesses for Sale
To optimize your search results, we suggest that you broaden your search criteria by searching by location or price range. Of course, you may choose to add specific search criteria, bare in mind that you may limit your results.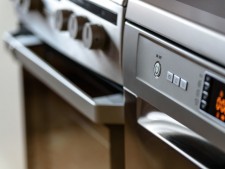 Status : Active
Relocatable : No
State/Province: North Dakota
Listed Price : $390,000
Listing ID : 15503
Down Payment : $390,000
Discretionary Earnings : $75,056
Total Sales : $792,234
View Details
Business Description :
Live experience center and showroom, showcasing the newest products and ideas for designing and furnishing residential kitchens and interiors.
A welcoming area greets visitors, displaying outdoor kitchen appliances, indoor and outdoor beverage refrigeration, under counter refrigeration along with a built-in outdoor cooking appliances.
There are three full working kitchens including appliances, exhaust hoods, sinks, faucets, dishwashers, disposals & a built-in coffee maker, a fully functional butler's pantry, five live dishwashers, 10 live sinks.

Each kitchen features a different appliance manufacturer and showcases a fully functioning kitchen as it would be in a home.
Their goal was to make the showroom into beautiful spaces with custom cabinetry that creatively sets the stage so clients can visualize and choose what is best for their home and lifestyle.
The welcoming atmosphere and beautiful live kitchens make hosting events enjoyable for guest and prospective clients.

Category :
Appliances / Appliance Sales; Interior Design/Dec / Home Interior Design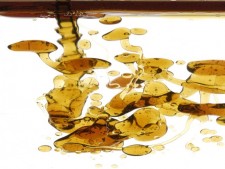 Status : Active
Relocatable : Yes
State/Province: North Dakota
Listed Price : $150,000
Listing ID : 15744
Down Payment : $150,000
Discretionary Earnings : $136,586
Total Sales : $173,250
View Details
Business Description :
There are 5 main revenue generating parts of the business:
-Filtafry – Filtering cooking oil, managing oil to reduce clients oil consumption, cleaning fryers and broasters, changing oil when necessary.
-Filtabio – All the waste cooking oil is collected and stored in a shop with two 2100 gallon tanks which are plumbed together. The shop is 600 square feet and costs $385/month plus electricity. The shop is heated. The oil is picked up by a tanker truck in 6000 gallon increments and sold. This part of the business also involves collecting oil from a franchisee in Paynesville, MN (approximately 2000 gallons every 2 months is collected).
-Filtacool – Filtration of air in walk in fridges to reduce humidity and keep produce fresher, longer.
-Filtagold – Selling cooking oil to clients eliminating the need for them to store oil on site.
Filtadrain – A drain treatment product which keeps drains running free and smelling good. This is a relatively new addition to the line which he has not yet launched, so there would be a great chance to increase revenue if this was launched.
Category :
Environmental Rltd / Recycling Business; Cleaning / Rest Equipment Cleaning
---
---