Business Intermediary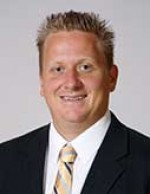 Cell:
Phone: (701) 499-3938
4265 45th St. South, Suite 200
Fargo, North Dakota 58104
Brendan Muldoon is a Business Transfer Specialist with Murphy Business & Financial at their Fargo, North Dakota office. Brendan has over 15 years of experience in business ownership and commercial real estate.

He has owned and operated a number of successful businesses himself in the areas of investment and property management. In addition to owning and operating businesses, Brendan has helped a wide variety of business owners with their real estate needs, placing them in properties that have allowed them to grow and be successful. Having experience in both business ownership and property sales gives him a great blend of skills that are needed to assist clients with business transfers. He cares about his clients and believes in building long-term relationships.

Brendan currently holds active real estate licenses in North Dakota and Minnesota with Property Resources Group, LLC, a Fargo, ND based licensed commercial real estate brokerage firm. Murphy Business & Financial – ND is a division of Property Resources Group focused on providing their clients with specialized services for business sales and business valuations.

Brendan graduated from Concordia College with a Political Science and Business degree. He is active in the Fargo-Moorhead JC's, numerous networking groups and Fargo-Moorhead Youth Hockey.