Business Broker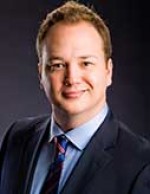 Cell: (701) 388-6982
Phone: (701) 499-3933
4265 45th St. South, Suite 200
Fargo, North Dakota 58104
Logan is a Business Transfer Specialist with 10+ years of Retail Management and Commercial Real Estate experience.
Logan spent over 10 years in the retail industry both on-site, in stores, and in the corporate office for his family's chain of convenience stores. Over the years, Logan has created friendships and contacts and learned life lessons and skills while helping run a major business that impacted our community in such a great way. Logan understands the value and importance of a family-run business and giving back to the community, and carries these values with him. After his work in the retail industry, Logan pursued a career in commercial real estate which has given him a depth of knowledge and great complement in selling business involving real estate.
Logan holds an active real estate license in North Dakota and Minnesota with Property Resources Group, LLC, a Fargo, ND-based licensed commercial real estate brokerage firm. Murphy Business & Financial – ND is a division of Property Resources Group focused on providing their clients with specialized services for business sales and business valuations.
Logan has been involved in the sale of several businesses ranging from $1 Million to $30 Million. He has a vast knowledge of business operations from his personal experiences managing and running his families chain of 24 Convenience Stores, 30,000 SF Distribution center, and 5 Tobacco stores.