Business Intermediary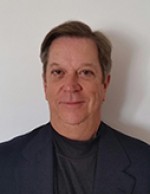 Cell:
Phone: (727) 725-7090
407 N. Belcher Road
Clearwater, Florida 33765
Homer Cablish is a seasoned professional as a CPA and a business consultant and has served his clients with integrity and compassion throughout his entire career. As the founder of Cablish & Gentile, CPAs, LLC, he has established a very positive and respectful reputation in his field and his community. A native of Maysville, Kentucky, Homer was an outstanding baseball player and went on to Morehead State University on a baseball scholarship where he earned the status of Conference MVP and selected as an All-Conference Player for three years and was inducted into the Hall-of-Fame as well.
After relocating to Florida, Homer completed his graduate work at the University of Florida in Gainesville. From there it was onto Bradenton, Florida where he spent two years teaching in the Manatee County School System and establishing the Ecology Program which is still in place today.
Homer's move to the accounting field began when he, along with his father Homer G. Cablish, Jr., established Homer G. Cablish, Jr. & Son Accounting Firm. That firm has evolved to what is now Cablish & Gentile, CPAs, LLC, a highly respected firm in the Manatee, Pinellas and Sarasota counties. Homer currently consults with businesses both nationally and internationally providing his expertise and guidance throughout.
Homer also established TravelingCFO.com as a division of Cablish & Gentile, CPAs, LLC, and has also partnered on mutual client opportunities and served as a mutual resource on accounting and tax matters with Bennett Thrasher, LLP, one of the largest CPA firms in the Atlanta Area. He is a member of the National Advisory Board of the Muhammad Ali Center in Louisville, KY, the American Institute of Certified Public Accountants, the Florida Institute of Certified Public Accountants, the Manatee County and St. Petersburg Chambers of Commerce, former Member of the Morehead State University Foundation Board of Trustees, the Frank Lloyd Wright Society, the Donald Ross Society and the University of Florida Alumni Association.
Other recognitions and associations also include the Morehead State University Fellowship in recognition of significant financial support of the University, the Honorable Order of Kentucky Colonels, the Athletic Hall of Fame at Morehead State University, Creator and Treasurer of SASH, Inc. (Sonny Allen – Steve Hamilton) Foundation for the benefit of Morehead State University, Established Simacol CG which is an App for Independent Businesses around the world, is a Referral Agent with Michael Saunders & Company and is also named as one of the Top 50 Athletes of all time in his hometown area of Kentucky.