Business Intermediary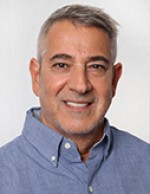 Cell: (786) 325-9613
Phone: (954) 900-2685
10620 Griffin Road, Suite B-105
Cooper City, Florida 33328
I was born in Colombia but emigrated when I was 11 to Canada. I have lived in many countries since then and in the US since 1984.
I have an architectural degree from the Israel Institue of Technology – Technion.
I worked in a large industrial company for several years. Subsequently I started and sold my own restaurant. Currently I own an export business which has been in operation for 30 years.
I speak English, Spanish, Hebrew fluently with good working knowledge of French and Italian, some German as well.
I live in Bal Harbour where I enjoy swimming and yoga for past times and sports.