Business Intermediary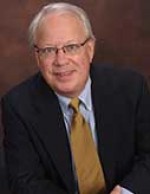 Cell: (561) 707-1129
Phone: (954) 900-2685
10620 Griffin Rd., Suite B-105
Cooper City, Florida 33328
Robert is a Florida licensed Real Estate Business Broker for Murphy Business & Financial Services. He has been a broker here in S. Florida since 2001 with a brief hiatus as the owner of a Fresh Market Gourmet Food Store for 6 years in Burlington, VT. He possesses a lifetime of skills in entrepreneurialism, management, teaching & mentoring, business ownership and community philanthropy.
His business experiences include:
Sunbelt Business Brokers, 01-07
28 businesses sold totaling over $16 Mil in gross sales
3 time Multi-Million Dollar Award winner. BBF
3 time Multi- Million Dollar Award winner. FBBA
Twice awarded "Roundtable Awards" for sales. Sunbelt
Twice awarded # 1 sales person in office. Sunbelt
Presidents Award for Multi-Million sales. Sunbelt
Fresh Market / Cheese Outlet Specialty Food Store, 07-13
Business owner, specializing in Artisan cheeses, baked goods, organics, exclusive wines and craft beers. Full-service deli, catering, and featured "Farm to Table" produce. meats. and dairy. Staff of 35

Honeytree Enterprises, Inc 00-present
Business owner, Wholesale Food Manufacturing, Distribution Co. Procure, bottle, package and ship world's finest raw honey to local wholesale food distribution company and other local venders. Raw, sustainable, all natural, unfiltered and partnered with a 3rd generation beekeeper that practices safe GMO avoidance. Formed partnership with Palm Beach Habilitation Center and provides purpose and meaningful employment to those less fortunate in our community.

Sr. Management Positions 91-01
GM Boca Del Mar Country Club Boca Raton, FL
GM The Governors Club WPB, FL
FB Director Palm Beach Polo & CC Wellington, FL
Robert has been blessed with a beautiful lifetime partner in Deborah Jones; a loving father of three boys, Douglas, Dennis, & Robby; a proud grandfather of 6 children; Nathan, Zachary, Andrew, Jackson, Hanna Mary Murphy, and 1 to be announced.