Business Broker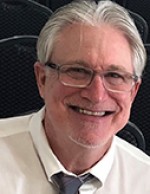 Phone: (352) 350-1750
711 N. Donnelly St., #373
Mount Dora, Florida 32757
Graduate of Florida International University School of Hospitality Management.
Resourceful and growth-focused professional with over 30 years' experience in the hospitality industry.
Has achieved success in all his undertakings, to include ownership of 9 casual dining establishments based in Florida and Chicago – Stevie B's Rib Café winner of "Best Ribs and BBQ Sauce in Chicago".
Youngest member of Chicago's Fine Dining Association. Featured in Restaurant Hospitality Magazine. Over 100 million dollars in sales while owning, managing high volume and fine dining establishments.
With this expertise of being on both sides of the coin, buying and selling, Steve is now using his skills to focus on sales transactions of all types of businesses as well as consulting.