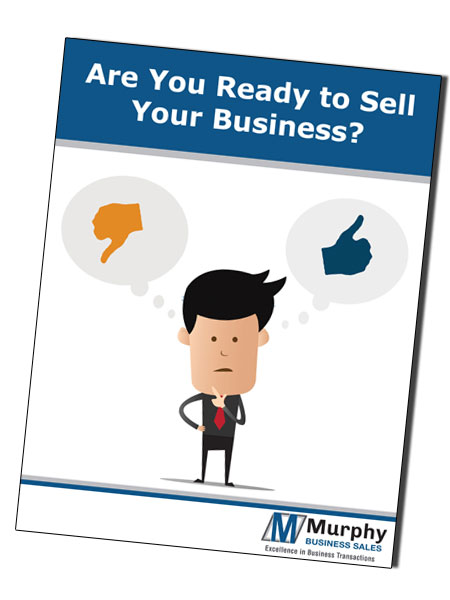 When it comes to selling their business, most business owners don't even know where to start or which questions to ask. The entire selling process may seem confusing and overwhelming. Some owners turn to their CPA/accountant or legal professional for advice, but those professionals represent only a fraction of the overall solution. When you consider that in a typical selling situation there are no less than four different professionals involved in the transaction it is easy to see why many people are hesitant to even begin the process.
Selling a business is one of the most important and largest financial decisions that a business owner will make in his lifetime. Receive the FREE report to learn if you are ready to make the decision to sell your business.
To receive your free guide of Are You Ready to Sell Your Business? please complete the form! You will receive an email to the email address you provided with a link to the free guide. Don't forget to check your spam mail folder.
Please Fill in the Form Below
Copyright MMXVIII All Rights Reserved Murphy Business & Financial Corporation LLC Excellence in Business Transactions