CBI, CMEA, BCB, BCA
Business Intermediary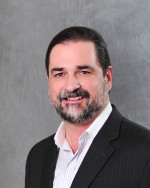 Cell: (972) 672-0842
Phone: (214) 751-3920
12000 Ford Road, Suite 429
Dallas, Texas 75234
Andy has over sixteen years experience in wireless data communications with a nationwide paging carrier. During that tenure, his roles have included radio frequency engineering, radio frequency safety, project management and site leasing.
Prior to entering the telecommunications industry, Andy had a combined seven years experience in product/ production engineering in manufacturing and assembly environments of both commercial and military products.
Andy is a CMEA, Certified Machinery and Equipment Appraiser. This Certification enhances Andy's ability to serve his Murphy Business and Financial Corporation clients as a qualified appraiser.
Education
Bachelor of Science, Mechanical Engineering: Oklahoma State University.
Certifications/Memberships
CMEA, Certified Machinery and Equipment Appraiser
SBA, Senior Business Analyst
Member of ISBA, International Society of Business Analysts
EI, Engineer Intern, state of Oklahoma