BCI, BCB, CBI, CEPA, CMAI - 2012, 2013, 2014 Top Producer Award Recipient
Business Intermediary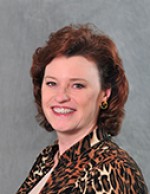 Cell: (972) 489-5200
Phone: (214) 751-3901
12000 Ford Road, Suite 429
Dallas, Texas 75234
Mariann, a native Texan, completed an M.S. degree in Agriculture from Texas A&M, and began her career with the largest genetic swine breeding company in the world. During her tenure, Mariann became a Manager responsible for operating performance of the plant, employee and customer training and, she acted as liaison between customers and sales staff. While there, Mariann dedicated herself to extensive employee development programs that would serve her well throughout the rest of her career. Mariann's dedication to family necessitated a return to Texas after five years.
Once back in Texas, Mariann began fourteen-years with a vertically integrated Animal Health and Agricultural Products Company. After beginning as a purchasing agent, Mariann moved into sales management. There, Mariann's leadership in training and motivating her staff accounted for a 40% increase in direct account sales volume. This proven track record for success allowed her rise to Vice President and General Manager. She proved up to the task by doubling the company sales volume while returning the company to profitability.
The desire to maintain her Texas roots required a career change for Mariann following US agricultural industry consolidation during the mid 1990s. Deregulation of the telecommunications industry at that time afforded Mariann the opportunity to transition into the business telephone services market. She quickly became a top-performer in arranging lease agreements for telecommunications switches. This early success in a dynamic growth-industry, and her previously established management and leadership skills, allowed a quick rise into operations management.
In her role as Business Intermediary, Mariann brings with her a strong background of business acumen. She has proven herself in disparate environments and demonstrated great adaptability. Most generally, she has proven herself as a goal oriented project manager and problem solver. Mariann is a leader, recognizes she does not always have to know the answer, but she must tirelessly seek the expertise of the ones who do and resolve the issue at hand. She brings a tenacity to your project. If you are considering selling a business, buying a business, or developing a growth plan/exit strategy, you want Mariann Montgomery on your project.