Regional Developer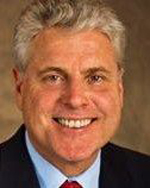 Cell: (571) 276-6831
Phone: (781) 742-7243
3 Allied Drive, Suite 303
Dedham, Massachusetts 02026
Kevin is a senior executive with over 25 years experience advising and operating businesses. Kevin has had significant P&L operating experience, expert at M&A, sales and business development. He is noted for his success in developing and executing strategies for companies through a focus on client service, managed cost controls and acquisition.

Most recently, Kevin led the turnaround of a systems integration firm as CEO he developed and executed to strategic plan which effectively transformed the company's delivery capability to business services and outsourcing. Previously, Kevin was CEO of a third party software development company where he transformed the company to a professional services firm and grew revenues 115% over an 18 month period culminating in a sale to a multinational technology firm.
Prior to serving in CEO/COO roles Kevin was a Vice President at AT Kearney, a global management consulting firm where he held a number of leadership positions. Before AT Kearney, Kevin was a senior partner at Coopers & Lybrand management consulting where in led large practices and was the architect of innovative offerings around Business Process Redesign.
Kevin earned an MBA-Finance from Fordham University and a BA from Brooklyn College.