CMAI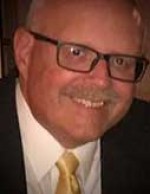 Cell: (330) 219-1423
Phone: (330) 238-4700
4496 Mahoning Ave., Suite 274
Austintown, Ohio 44515
Joe has over 45+ years' experience in the lending industry, 36 of which were with national lenders. In early 2009, he formed his own loan consulting and placement firm, BizLoanFunding.com, to assist businesses nationwide to obtain financing utilizing his experience and personal contact network of lenders he's developed over the years.
In his career, he has participated in well over 125+ business acquisitions in various industries and knows the business sales process very well having arranged the financing for all of them.
He has been working over the past two decades with our Regional Director, Bill White, in Ohio, successfully arranging the financing for numerous business acquisitions and decided to join Murphy Business several years ago and today works as a Certified Mergers & Acquisitions Intermediary for lower Middle-Market Enterprises and Business Consultant for Main Street Businesses. Joe is a native of Western Pennsylvania and has a BA degree in Economics and Business. He has also been a long-time member and Treasurer of the Ohio Business Brokers Association (OBBA).