Business Intermediary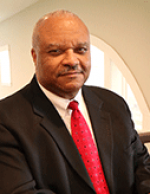 Cell: (614) 735-1233
Phone: (614) 882-4004
947 East Johnstown Road Suite 226
Gahanna, Ohio 43230
John Morris is a Sales and Marketing executive with more than 20 years of experience. His business development experience spans several vertical markets including High Technology Manufacturing, Logistics, and Information Technology.

Prior to joining the Murphy organization Mr. Morris was a Director with Appian, one of the leaders in Business Process Management (BPM) mobile application software. He was responsible for relationships with many well known global companies based in Ohio and the surrounding states.

Before Appian John was a senior member of the Gartner Intelligence organization and received the "Gartner Client Values" award for his successful effort, managing relationships during bankruptcy proceedings with General Motors and Delphi.

During the post dot.com boom in the early 2000's John purchased a small industrial packaging firm based in Akron, Ohio which served the US Navy as well as specialty industrial packaging needs of the Midwest industrial market. The firm most notably provided packaging for several air-to-air missiles as well as the TLAM Cruise Missile.

Prior to being a business owner John built 2 global sales organizations with Sterling Commerce, responsible for delivering Electronic Data Interchange (EDI) software and consulting to manufacturing and transportation firms in the United States and Europe.

Prior to joining Sterling Commerce Mr. Morris gained hands on experience in manufacturing, distribution and logistics with Ashland Chemical Corporation. Among his accomplishments was the successful conversion of Europe's largest Silicon Wafer Manufacturer to a US based supplier of ULSI Semiconductor Chemistry.

John was born and raised in Cleveland, Ohio. He attended the University of Puget Sound, located in Tacoma Washington and holds a Bachelors Degree in Business Administration and Economics. He has been married 32 years to his lovely wife Pamela. In addition, he holds a commercial pilot's license and is an avid motorcyclist and golfer.