Business Intermediary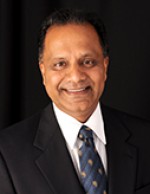 Phone: (214) 751-3898
12000 Ford Road, Suite 429
Dallas, Texas 75234
Sudhir brings nearly 30 years of global sales, marketing, investment, and small business management experience to Murphy Business and Financial Corporation.
Over the past 30 years, Sudhir has had a successful career in the high-tech industry and has developed a successful stock and real estate investment portfolio. He has also managed small businesses in the motel and child care area. After retiring from the high tech industry, he quickly recognized the opportunity to leverage his considerable sales, marketing, and financial experience to add value to Murphy Business clients.
Sudhir is innovative, hands-on, financially-savvy, detail-oriented, and creative about using his 30 years of business and investment experience to help other small business owners reach their goals. He is has a BSEE from the University of Nebraska and an MBA in Finance from Southern Methodist University.