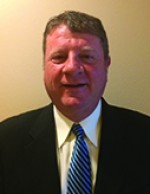 Cell: (605) 359-4350
Phone: (605) 275-6464
2121 West 63rd Place, Suite 100
Sioux Falls, South Dakota 57108
Mr. Tim Cranny is a former Executive Managing Director at CitiBank with significant experience in contact center management for businesses in the credit card and mortgage industry. He has a diverse background in operations, including contact centers, collections, core operations, off shore management, transaction services and back office management. An excellent program manager with a hands-on approach, Mr. Cranny has a proven record of developing talent and improving business processes.
Served as the Customer Service Group Manager at Citi's Branded Cards division, responsible for contact center operations and domestic and partner management. Led an offshore/domestic site strategy to leverage customer satisfaction and efficiency and led the service-level delivery across multiple customer contact channels.
Led a team of 2,500 FTE (2,200 productive) in over 15 locations and was responsible for an annual budget of $230 million. Designed the strategy for driving customers to channel of choice utilizing data and research.
Managed the customer interfacing and back office support at Citi's Mortgage Servicing division, providing servicing to mortgage portfolios with strong results on all indicators. Effectively utilized right-shoring and vendor management opportunities to 75% for phones and 90% for core operations eligible roles.
Successfully managed a portfolio containing two million residential first and second mortgages and led multiple internal, regulatory and investor audits during a time of heavy oversight with excellent overall results.
Served as the Senior Director for Citi's Regional Phones division, responsible for all aspects of contact center operations for a sales and service environment for Citicards, including 2,500 FTE in the US and offshore. Improved effectiveness in all aspects of sales and service delivery. Led control and compliance initiatives resulting in multiple audits with satisfactory or higher ratings.
Worked as the Director of Customer Service for a large multinational insurance company.
Managed a staff of 750 FTE and was responsible for all service centers and the development of a new desktop system. Integrated contact center operations and correspondence processing from eight centers to four.