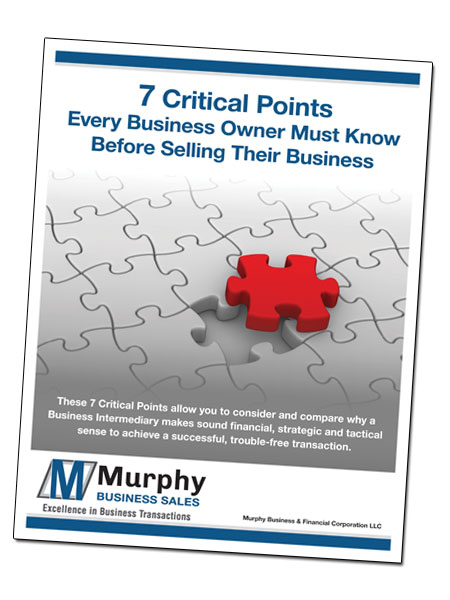 When it comes to selling a business, most business owners don't even know where to start or which questions to ask. The entire selling process may seem confusing and overwhelming. Some owners turn to their accountant or legal professional for advice, but those professionals represent only a fraction of the overall solution. When you consider that in a typical selling situation there are no less than four different professionals involved in the transaction ranging from accountants to investment bankers, it is easy to see why many people are afraid to even begin the process.
If you've been thinking of selling your business, let us guide you through the process, relieving the stress of selling on your own and eliminating any obstacles that may appear along the way.
Download your free copy of this guide the "7 Critical Points Every Business Owner Must Know Before Selling Their Business" by filling out the form to the right!
Please Fill in the Form Below
Copyright MMXVII All Rights Reserved Murphy Business & Financial Corporation LLC "North America's Premier Brokerage Firm"