Franchise Advisor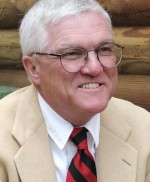 Cell: (336) 312-7587
235 Marshall Smith Rd
Colfax, North Carolina 27235
For 18 years as owner Publisher of Biz Life Magazine in the Triad North Carolina, the question most often asked was - How do I start my own business? Whether they walked in the door, bought lunch or coffee, I was anxious to coach them, after all, I am a serial entrepreneur. As a magazine we focused on successful business owners in our area; always looking for the Gems they would convey to help their fellow warriors. I wrote over 250 columns on biz related topics. When the magazine was sold in 2007 it was an easy move to another National Franchise that helped folks finds franchises. Now with 7 more years added, and with my move to Murphy Business, I will meet great people trying to find great businesses to own.

Michael Gerber author of "The E Myth" calls a franchise a -Turn Key-business. The Franchisor has spent hundreds of hours and tens of thousands of dollars testing and documenting their business model so that the right business man or woman with the proper amount of capitol and energy has more than a reasonable chance to succeed. So if you think you have what it takes, what is the most important skill or mindset for success? Gerber and almost every Franchisor I have worked with (hundreds by the way) will say, "If the folks will just follow the system and do what we train them to do, they will succeed". That's it! Well no. There is a little more secret sauce to determine success, like finding the right model to fit your personality. Many businesses assume your sales skills aren't great so they have marketing horsepower and online SEO to increase success. But some models demand powerful sales background. The coach, if a good listener, can detect good potential synergy for his client.

There is a little more to the process: Negotiating, reading a Franchise Disclosure Document- FDD, Legal issues and the proper business structure, and oh yes, Financing. Did you know that most franchises today are financed from 401k and retirement funds due to the great tax benefits? In my younger days I was a commercial loan AVP with a pretty large Bank in my home town of Kalamazoo, Mi. And I learned to think on my feet and ask good questions as a Dale Carnegie instructor. You're right, I moved my family to North Carolina because I couldn't take winter. I love to play golf, found a great church, and live to be with my five grandchildren who don't live far away. If you are thinking of a Turn Key business, let's chat.