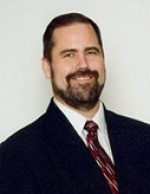 Phone: (406) 585-3522
2020 Charlotte Street, Suite 4
Bozeman, Montana 59718
Pat McGowen is an agent in the Gallatin County, Montana region for Murphy Business Brokers. Pat has an unconventional background with 25 years of experience as a transportation engineer where he engaged in university research, university teaching, and traffic engineering consulting.
Throughout his career as a transportation engineer, Pat has owned two small home-based side businesses; Balloons Etc., a balloon bouquet delivery and wedding decoration business, and Trendy Vendy, a candy and pop vending machine route. He ran both successfully for a few years and sold for a profit.
In 2010 Pat bought his first real estate investment property and realized his passion for non-Wall St. / private investments. After seven years managing his real estate investment company part-time (still working in transportation engineering as a day job), Pat built an investment portfolio which included residential, multi-family and commercial office real estate; utilizing partnerships, unconventional financing, and developing relationships with key team members such as realtors, property managers, and accountants. Pat attributes his investing success to understanding the real numbers and the market. The econometrics and statistics background from his university research work, along with a knack for "following the money" gives him a keen understanding of financial statements, awareness of value, and an ability to see where the best opportunity for improvement lies.
With his passion for private investments (real estate and businesses), his street smarts in business, the support systems of Murphy Business & Financial, Pat is the broker to bring your sale transaction to completion in Gallatin County.