Businesses For Sale
Businesses for Sale
To optimize your search results, we suggest that you broaden your search criteria by searching by location or price range. Of course, you may choose to add specific search criteria, bare in mind that you may limit your results.
Status : Active
Relocatable : No
State/Province: Ohio
Listed Price : $3,800,000
Listing ID : 13551
Down Payment : $760,000
Discretionary Earnings : $660,514
Total Sales : $1,643,396
View Details
Business Description :
This company is located in rural Southwest Central Ohio. The business is a full-service equipment rental company targeting the light to medium construction marketplace. In addition it offers a storage facility for personal and company storage needs ranging from household items to corporate storage and off season storage of boats and RV's of all sizes.
The company has a complete fleet and inventory of new and used heavy equipment to meet various customer needs. The road & construction fleet consists of more than 200 units for rent. Their available equipment includes Trenchers, Backhoes, Bobcats, Lifts, Excavators and Bulldozers, Asphalt Compactors, Brush Chippers, Stump Grinders and much more! The company carries stock Fire & Water Restoration Equipment and Supplies as well.
Category :
Industrial; Construction / Bridge Construction; Hardware Ret Related / Hardware Retail; Rental Business / Rental Equipment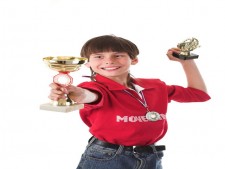 Status : Active
Relocatable : Yes
State/Province: Ohio
Listed Price : $260,000
Listing ID : 13395
Down Payment : $39,000
Discretionary Earnings : $155,765
Total Sales : $857,638
View Details
Business Description :
The company has been manufacturing trophies, plaques & medals for more than 30 years. They feature the largest selection of sport and academic trophies, medals, plaques and more, all manufactured by this facility. This company is not a distributor of trophies and awards…. they are the manufacturer. This company has a full range of sublimation, laser engraving, screen printing and trophy assembly.
In addition to the trophies and award business, the company has grown to become a leader in custom logo sporting goods and apparel. A customer can begin with the selection of popular sporting apparel offered by an experienced and knowledgeable sales team. With the help of a full-time graphic artist individuals, teams and corporate organizations can create a unique image.
There is an experienced full-time staff that would likely remain with the business after the owner retires. Because the employees want to remain with the business this is a turn-key opportunity for a new owner.
Category :
Retail Miscellaneous / Miscellaneous Retail; Sports Related Biz / Sporting Goods Store
---
---