Minnesota State Real Estate License: 40511144
Business Intermediary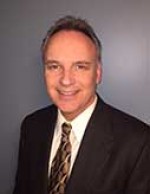 Cell:
Phone: (651) 433-6330
4585 Fable Hill Way N
Hugo, Minnesota 55038
Dennis entered the Business Brokerage field after spending 27 years in the tire and auto repair business. Working for a Tires Plus Franchisee, Dennis purchased his first franchise in 1998. Throughout the years he has owned seven different locations including a number of the business properties. He is experienced in all aspects of business operations including retail operations, inventory control, purchasing, lease negotiations, payroll management, and marketing. Using his small business ownership knowledge, he enjoys working together with both buyers and sellers to meet their needs and ensure success on one of their biggest decisions in their life.
In addition, Dennis was selected as a member of Michelin Independent Dealer Association Council (2007-2014) where he worked side by side with the executives of one of the world's largest tire manufacturers to improve and grow the relationship between Michelin and the Independent Tire Dealers nationwide.
Minnesota State Real Estate License: 40511144
Business Expertise
Auto Lube/Tune Up
Auto Repair
Auto Tire Stores
Auto Transmission