CCIM, CM&AP
Business & Franchise Broker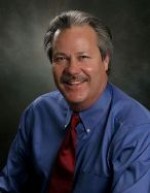 Phone: (806) 239-0804
10210 Quaker Ave.
Lubbock, Texas 79424
David Powell is a certified Business Transfer Specialist providing business Brokerage, Business valuation and equipment/machinery appraisal services, leasing and sales in Commercial Real estate for Lubbock and West Texas.

David has over 30 years of professional experience in the Lubbock region. As an experienced entrepreneur with business ownership, management and turnaround experience, he is acutely aware of the challenges faced by small to midsize business owners when it comes to cash-flow, inventory and growth management. His experience spans multiple industries including, manufacturing, retail, Food and service. He has over 18 personal buy/sell transactions. Has bought and sold multiple retail and industrial locations for business locations and growth for his clients.

One of the biggest challenges he had faced as an entrepreneur was finding a qualified buyer for his businesses on his own. So, today, he is glad that he can guide other business owners through the difficult process of selling or buying a business by helping them with business valuation, machinery/equipment appraisal, marketing, buyer interviews, loan pre-approvals, closing and all their commercial needs in leasing and sales. David has his CCIM in Commercial Real Estate.

He received his Business degree from Texas Tech in 1978 and his real estate license the next year.On a personal note, David likes to travel with his wife and 4 kids and 5 grandkids. He likes hunting, fishing, boating, scuba diving and flying.