Businesses For Sale
Businesses for Sale
To optimize your search results, we suggest that you broaden your search criteria by searching by location or price range. Of course, you may choose to add specific search criteria, bare in mind that you may limit your results.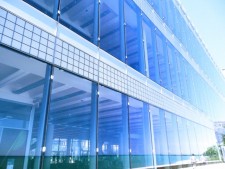 Status : Active
Relocatable : No
State/Province: Texas
Listed Price : $7,495,000
Listing ID : 14853
Down Payment : $2,367,500
Discretionary Earnings : $908,635
Total Sales : $6,945,136
View Details
Business Description :
Business was founded in 1999 by husband & wife. They believe that creating strong relationships with everyone from general contractors and suppliers to their valued customers is the key to success. The business associations they have established over the years have allowed them to provide their customers with unparalleled service and value. Whatever their commercial glass needs, the team is committed to exceeding their expectations. Founded in 1999 and Incorporated in 2001, this business has the experience and expertise to handle all commercial projects. In fact, their team has nearly 150 years of combined experience behind them. They are also WBE/HUB Certified. Their goal is not simply to manage their customer's next project, but to create a rapport and provide them with a level of quality and service that makes this business unique. The company has a strong backlog of more than $10M of profits that are in work with some projects extending until 2020 and beyond. Projects average over $500,000 each and take several months, on average, to complete.
They specialize in glass, fire rated glazing, curtain walls, storefronts, manual and automatic entrances, hardware, handrails and more. They have the capabilities to customize our products to meet your unique applications and needs. With a variety of options and custom selections, they can design project around functional and aesthetic desires. From design and fabrication to installation, the team can accommodate virtually all commercial glass application needs.
This business boasts a strong, healthy customer base where the bulk of its revenues are spread over a large number of accounts. In fact, its top 5 customers comprise only 46% of its 2018 revenues. It has s strong backlog of WIP (work in progress) of more than $10M that is secured by contracts that extend up to year 2020. This turn-key business opportunity also includes over $2.2M in Accounts Receivables and payables.
Category :
Construction / Glass Company; Glass / Glass Win/Drs/Mirrs

Status : Active
Relocatable : No
State/Province: Texas
Listed Price : $325,000
Listing ID : 14642
Down Payment : $275,000
Discretionary Earnings : $136,907
Total Sales : $403,397
View Details
Business Description :
Cell Phone, Smartphone, Tablet and Computer Repair Business with franchise support and great location inside a popular mall. The business also sells electronic accessories, hoverboards, Bluetooth speakers and more. The business has been cash flow positive since day one of opening and continues to grow.

Category :
Electronics/Computer / Computers Sales/Service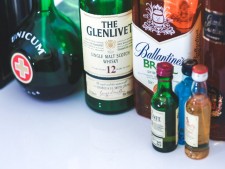 Status : Active
Relocatable : Yes
State/Province: Texas
Listed Price : $259,000
Listing ID : 14611
Down Payment : $233,100
Discretionary Earnings : $66,086
Total Sales : $931,784
View Details
Business Description :
This well established family owned and operated business liquor store has generated year over year growth since its inception and appears poised for continued strength in its financial performance. Business offers an unbeatable selection of spirits and provides its beer, wine and liquor delivery straight to their customers' doors through the Minibar and Drizly delivery apps.

This business enjoys a robust liquor delivery business that increases month over month. Some of its delivery territory is exclusive and a portion of it is shared with other liquor stores. Word of mouth referrals are helping drive the growth of this business. While sellers are excited about the business's future prospects, they have chosen to retire but are committed helping with the training and transitional support of the successful new buyer.

Category :
Liquor Related Biz / Liquor Package Store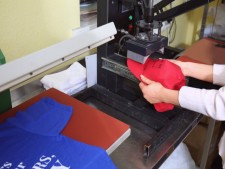 Status : Active
Relocatable : Yes
State/Province: Texas
Listed Price : $220,000
Listing ID : 14700
Down Payment : $220,000
Discretionary Earnings : $109,488
Total Sales : $464,485
View Details
Business Description :
This well-established business offers screen printing, monogramming and specialty promotional items for sale. Virtually all of this company's business is from repeat business and referrals. It excels in providing excellent customer service and surpassing the needs of its clients with great service and high-quality products. The business provides custom-graphic design, imprinted apparel & promotional products to area schools, businesses, churches, organizations and individuals. Their mission is to provide quality items with unique designs through various imprint methods, including screen-printing, embroidery & heat press. It is an approved vendor with Plano, Richardson and Allen School Districts. With an unsurpassed focus on customer service, its growth is primarily attributable to word-of-mouth marketing. Gross sales have grown by an average of just under 20% every year since inception in 2013. There is substantial opportunity to expand sales with traditional and online marketing and sales strategies, and especially with the implementation of social media. Retail sales can also be incorporated into the business model to increase sales. The business has no debt other than current accounts payable. A small inventory is kept principally to provide palpable samples for customers to assist with design and garment selection. Currently there are 2 employees (one full-time & one part-time). During the peak activity summer an additional part-time employee is added. If you have an eye for design, have attention to detail, know what's trending and like being connected to the community, then this business may be for you. This business just closed out one of its highest grossing revenues and its most profitable year in 2018. Seller is being forced to sell due to health problems and will provide training and transitional support to the buyer.

Category :
Clothing / Silk Screening, Clothing / Embroidery Service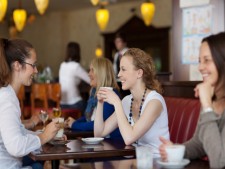 Status : Active
Relocatable : Yes
State/Province: Texas
Listed Price : $59,000
Listing ID : 14565
Down Payment : $59,000
Discretionary Earnings : $28,715
Total Sales : $118,846
View Details
Business Description :
This independent family owned and operated cafe and bakery is ideal for an owner-operator or semi-absentee owner. The concept features bakery products, sandwiches, wraps, paninis, salads and soups and is well known for its bakery items like cakes, cupcakes, pies, cookies and other pastries. Crowd favorites include their Bazailian coffee Arabica and their signature Macaron, made from scratch and all hand-crafted, no preservatives. This unique concept a true cafe concept to their offerings. This space is inviting enough for locals to host small meetings or to stop in for a break from local shopping. The business was opened during the past year and sports furniture, fixtures and equipment that are in excellent condition. Though new, it has become well-established in the area and is building a loyal customer base.
The business would benefit greatly with an owner-operator or semi-absentee owner to oversee all aspects of its day to day operations. They enjoy strong reviews on Facebook, Google, Yelp, Instagram etc. They're constantly trying to make their café as cozy as possible to attract more social networking activities and social events like bridal showers, birthday, baby showers and wedding parties.

Customer service, quality control and marketing need to be the focus of a successful new owner. Catering opportunities are plentiful, as are custom bakery orders. As a non-franchised business, the owner will have full control to operative freely, while saving tens of thousands of dollars on franchise fees and royalties. Sellers are selling due to an excellent employment opportunity that was recently taken by her husband.

Category :
Restaurants / Cafe Type Eatery; Food Business Retail / Food Retail Bakery
---
---