Business Intermediary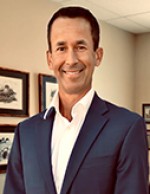 Phone: (336) 310-6501
4214 West Wendover Avenue, Suite 1089
Greensboro, North Carolina 27407
Brian Joyce brings over 20 years of service management, strategy, and marketing experience to the table, coupled with the vast resources of Murphy Business & Financial to help small and middle-market business owners prepare their companies for sale, execute the transaction, and help buyers find a business that meets their strategic and financial needs. He is focused on exceptional customer service and managing the transaction process so his clients can focus on running their business. As a business owner who has both bought and sold his own business, Brian understands the needs, desires, and concerns of his clients as they enter the process of selling or buying a business.
Prior to joining Murphy, Brian was the owner of CertaPro Painters of Greensboro, where he grew a small residential painting franchise into a commercially focused business that became one of the largest fifty CertaPro outlets in North America before successfully existing the business with the help of Murphy Business Sales.
Brian spent eight years in consumer-packaged goods marketing at Nabisco and Reynolds American, where he developed and managed brand strategy and marketing with P&L responsibility. He also has extensive experience in the food service industry.
Brian received his MBA from the UNC Kenan Flagler Business School and B.S. in Business Administration from Wake Forest University.