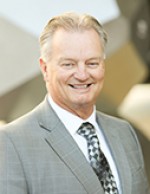 Cell: (208) 230-1675
Phone: (208) 286-2300
800 W Main Street, Suite 1460
Boise, Idaho 83702
Darrell "Gus" Gustaveson has spent 30+ years preparing to be a business intermediary. His leadership positions across a variety of industries including Banking, Manufacturing, Consulting, and Finance, combined with experience as Principal and Executive in the sale and acquisitions of multiple businesses, ranging from Mainstreet to M&A transactions, enables Gus to be ready and able to serve as your business intermediary.
With expertise in Commercial Lending, Gus can assist business buyers in acquiring loans to support their purchase. His experience as CFO in manufacturing and other industries allows him to help sellers maximize their enterprise value. Finally, his expertise in sales and negotiation afford him the ability and unique skillset to address both buyers and sellers concerns and ensure the transaction is a win-win for both parties.
Gus is the father of seven and grandfather of 11 and counting. He and his wife Terri live in Star, Idaho and love to travel, golf and fish.