CM&AP
Associate Broker, Business Intermediary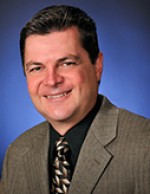 Cell: (208) 850-3451
Phone: (208) 286-2300
800 W Main Street, Suite 1460
Boise, Idaho 83702
David is currently a licensed real estate Associate Broker with MBFC of Southwest Idaho. He has over 25 years experience in commercial real estate sales and management. He grew up in Ventura County, California and graduated from UCLA with a BA degree in Political Science with an emphasis on Business. He has been a licensed real estate agent since 1992.

After graduating from college, he moved to the San Joaquin Valley in California for some family real estate development opportunities where he managed, leased and sold retail properties. While there, he also ran a successful campaign for city council and was the youngest city council member ever to be elected to serve in Porterville, California.

In 1999 he moved his family to Boise, Idaho where he went to work selling and leasing office buildings with Coldwell Banker Commercial, Capitol Commercial Associates, where he formed many relationships, both with clients and other brokers.

After four years of office brokerage, he had an opportunity to go to work for a large title company to take advantage of those relationships and was hired as a commercial escrow officer and account executive. Being a commercial escrow officer gave David tremendous insight as to the inner workings of closing commercial properties, medium to high-end businesses and the nuances of complicated 1031 tax deferred exchanges.

After five years at the title company, where he closed over $150 million in transactions, David caught the entrepreneurial spirit and decided to go into business for himself. He purchased a franchise and has been involved with that for the past 5 years.

David lives in Boise with his wife and daughter and enjoys the outdoor lifestyle that Idaho affords, skiing, camping and spending time on the state's beautiful lakes with his family.