HBA, BAS, CMEA, SBA
President & CEO, Murphy Business Canada Inc.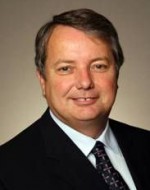 Cell: (416) 729-3500
Phone: (905) 833-1881
401 Bay Street, Suite 1600
Toronto, Ontario M5H 2Y4
Gordon Schofield – President & CEO / Owner Murphy Business Alliance and President & CEO / Owner Murphy Business Canada Inc. Gord spent over 20 years in senior management positions within the Canadian IT sector. This experience included roles with IBM, Storage Tek, Merisel and Ingram Micro. As President of Ingram Micro Canada he lead a team of over 1,000 associates delivering annual revenue growth of over $1.1 Billion during a 4 year period to a total of $1.5 Billion annually. He spent 12 years running his own M & A advisory practice completing a number of buy/sell and financing transactions with a wide range of medium sized organizations. He was also involved in periodic operating roles as a trusted advisor with a number of clients. He is a graduate of the University of Toronto.
Gord owns and operates his own Murphy Franchise and is the sole owner of Murphy Business Canada Inc. the National Murphy Regional Developer. He served for 6 years on the Board of Governors of Humber College in Toronto where he concurrently served as Chair of the Audit and Finance Committee, on the Governance Committee and as an Advisor to the Dean of Business of the Humber Business School. Gord also served for a number of years on the Finance Committee of his Golf Club and where he held the office of Treasurer for one term. He has also been a special Board Governance Advisor to the Greater Toronto Hockey League.