Businesses For Sale
Businesses for Sale
To optimize your search results, we suggest that you broaden your search criteria by searching by location or price range. Of course, you may choose to add specific search criteria, bare in mind that you may limit your results.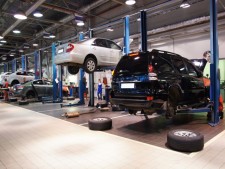 Status : Active
Relocatable : No
State/Province: Virginia
Listed Price : $560,000
Listing ID : 16371
Down Payment : $560,000
Discretionary Earnings : $193,893
Total Sales : $891,616
View Details
Business Description :
They provide automotive repairs, maintenance, tire sales, inspections, and alignments. They opened with just the owner and one other mechanic. They quickly grew and have always maintained between 3 and 4 mechanics, including the owner. Quality work and fair pricing have always kept them very busy. They rely mainly on word-of-mouth advertising, and over the last 10 years have won numerous awards.
Category :
Automotive / Auto General Repair, Automotive / Tire Dealer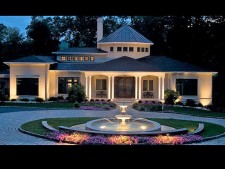 Status : Active
Relocatable : Yes
State/Province: Virginia
Listed Price : $330,000
Listing ID : 13075
Down Payment : $66,000
Discretionary Earnings : $151,574
Total Sales : $528,899
View Details
Business Description :
This Business Has Unlimited Growth Potential, An Outstanding Reputation and an Awesome Customer Base.
An established, well respected and profitable specialty Outdoor Lighting business that custom designs, installs and maintains outdoor lighting systems that accent the architectural features of magnificent homes, landscapes and outdoor living areas as well as businesses. The company can make just about anything look beautiful at night with subtle and elegant lighting effects produced by their lighting systems. The Company has over 1,200 happy customers with over 28,000 lights installed. The company has historically focused on the highest valued homes within the Commonwealth of Virginia (excluding Northern VA) but can easily be located and geographically scaled to focus business more locally if desired. The company has historically been profitable with excellent gross profit margins. The Business has been structured to operate with very low fixed overhead costs, long term part-time employees, low inventory levels as materials can generally be received in 1-3 days, good cash flow with low receivables and can be easily managed and run from a home office. Since the business specializes in high quality Low Voltage lighting, you do not need to have an electrical background nor any specialized Electricians or journeyman's license. A Virginia Class A Contractors license is recommended and easily obtained since the exam is entirely driven on general business practices as opposed to technical skills. The Owner is willing to serve as the Buyer's "Qualified Person" in order for the new owner to qualify for the Contractor's license.
The Owner is looking to retire and willing to stay on for training purposes for 1-3 months and would also be available for on-going consultation if so desired by the new owner. The Owner does not want to leave until the Buyer is fully versed and comfortable in all aspects of the business.
The Owner and staff will provide comprehensive training for 1-3 months until the new owner is comfortable with the business operations, design skills and installation /maintenance techniques at no additional cost. The current owner is also willing to make himself available for up to 6 months on a consultative basis if desired and can also provide fee based marketing and sales consultation services on an as needed basis. No electrical background is necessary or specialized licensing.
Category :
Lawn/Landscaping / Landscape Lighting; Construction / Lighting Contractor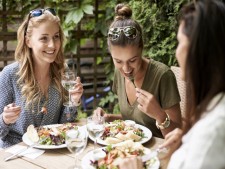 Status : Active
Relocatable : No
State/Province: Virginia
Listed Price : $102,000
Listing ID : 15462
Down Payment : $102,000
Discretionary Earnings : $34,029
Total Sales : $667,172
View Details
Business Description :
This is an upscale/casual restaurant in the Northern Shenandoah Valley serving lunch and dinner Wednesday through Saturday and Brunch on Sundays. Wine and beer sold but no spirits. They also provide catering and wholesale services. The offerings are meant to be diverse and cater to all tastes and all income levels. Their atmosphere and customer service are far superior to other local establishments with somewhat similar concepts. They make everything on the menu from scratch and update their menus seasonally to maintain a fresh look for repeat customers.
Category :
Restaurants / Full-Service Restaurants
---
---