Businesses For Sale
Businesses for Sale
To optimize your search results, we suggest that you broaden your search criteria by searching by location or price range. Of course, you may choose to add specific search criteria, bare in mind that you may limit your results.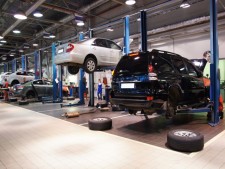 Status : Active
Relocatable : No
State/Province: Virginia
Listed Price : $560,000
Listing ID : 16371
Down Payment : $560,000
Discretionary Earnings : $193,893
Total Sales : $891,616
View Details
Business Description :
They provide automotive repairs, maintenance, tire sales, inspections, and alignments. They opened with just the owner and one other mechanic. They quickly grew and have always maintained between 3 and 4 mechanics, including the owner. Quality work and fair pricing have always kept them very busy. They rely mainly on word-of-mouth advertising, and over the last 10 years have won numerous awards.
Category :
Automotive / Auto General Repair, Automotive / Tire Dealer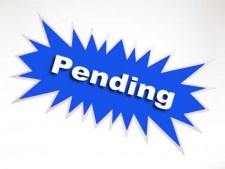 Status : Active
Relocatable : Yes
State/Province: Virginia
Listed Price : $0
Listing ID : 16951
Down Payment : $0
Discretionary Earnings : $321,243
Total Sales : $1,044,646
View Details
Business Description :
==== There is No Suggested Offering Price ====

We have elected not to provide a suggested Selling Price for this business and will look to the Buyer to put forth his best offer. We feel this is an exceptional offering and while we have in mind a price that would be appealing, we do not have ridiculous expectations. Rather than spend an inordinate amount of time, a very brief "Terms Sheet" with the following items in writing can be discussed with the broker. We will expect this document to be in writing and, if accepted, we can move towards a ratified Letter of Intent. The following should be included in your Terms Sheet:

1. Purchase Price
2. Assets being purchased
3. How it will be paid for
4. Contingencies

Again, with this document in place, we can discuss its acceptance and can move rapidly towards preparation and ratification of the Letter of Intent.

The Company has been built with systems in place and with high-tech software that will take the Company to the next level for growth. The culture of the Company creates longevity of staff. It is particularly designed to hit a niche market and is rapidly becoming the leader in the region.
Category :
Environmental Rltd / Trash Hauling, Environmental Rltd / Waste Management
---
---