CM&AP, 2010 Top 10 Producer, 2012 & 2016 Multi-Million Dollar Producer
Business Transfer Specialist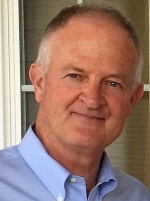 Phone: (540) 248-8899
2269 Lee Highway
Mount Sidney, Virginia 24467
Richard K. Halterman, II is a certified Merger & Acquisition Professional and top-producing business broker with Murphy Business Brokers, based in the Shenandoah Valley of Virginia. With over three decades of experience in the business brokerage industry, he has been helping business owners and entrepreneurs achieve their business goals since 1988.
Richard was a practicing CPA for over 44 years, providing him with a deep understanding of financial analysis and accounting principles. He has served clients in a wide range of industries, including manufacturing, retail, healthcare, and professional services.
Richard is also a respected leader in the business community, with a long history of public service and community involvement. He has served on the Economic Development Authority for over 10 years, working to promote economic growth and development in the region. In addition, he has held various leadership roles at his church and has served on various boards of both for-profit and non-profit institutions.
Throughout his career, Richard has earned numerous accolades for his exceptional customer service and commitment to ensuring positive outcomes for his clients. He has received several awards from Murphy Business Brokers, including the Multi-Million Dollar Award and the Top Producer Award.
As a certified Merger & Acquisition Professional, Richard has demonstrated expertise in mergers, acquisitions, and business valuations. He is committed to staying up-to-date with the latest trends and best practices in the industry and is passionate about helping his clients achieve their business objectives.
With his extensive experience in business brokerage and accounting, as well as his commitment to public service and community involvement, Richard is widely recognized as one of the top business brokers in the Shenandoah Valley of Virginia.