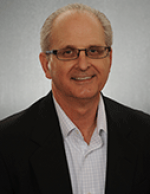 Phone: (803) 814-0745
916 12th Street
West Columbia, South Carolina 29169
David Stone is a born entrepreneur, cutting grass and managing paper routes at age 10 and working as an automotive technician in his teens.
By age 30, he was operating his own collision repair business, earning national recognition. David also served as a consultant and expert witness to insurance companies and private industry as his shop became one of the most respected in the region.
After 23 years, David went through the process of selling his own business and transitioned to the accounting and tax industry. Serving as a franchisee for a national tax preparation firm, David oversaw the opening, purchasing and selling of multiple offices throughout the region. Two of his locations quickly earned top 50 status and his chain of offices continues going strong today.
In addition to his expertise in the automotive and financial services businesses, David also worked in design, manufacturing, and sales for the Stones' family owned sign business until that business too was sold with David's assistance. Meanwhile, he has assisted in the startup and operation of two retail businesses owned by the family.
David is an accredited Business Intermediary and Licensed Real Estate Agent, specializing in commercial real estate. He attended the University of South Carolina's School of Business.
David is married to his high school sweetheart, Cynthia. They have 3 children and 10 grandchildren.
David's hobbies include woodworking and construction, as well as singing and playing multiple instruments in his bluegrass band.