Businesses For Sale
Businesses for Sale
To optimize your search results, we suggest that you broaden your search criteria by searching by location or price range. Of course, you may choose to add specific search criteria, bare in mind that you may limit your results.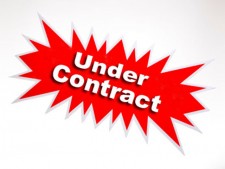 Status : Under Contract
Relocatable : No
State/Province: Indiana
Listed Price : $1,900,000
Listing ID : 14513
Down Payment : $380,000
Discretionary Earnings : $426,997
Total Sales : $16,681,235
View Details
Business Description :
Important Note: The acquisition of this business requires franchise approval from both Ford Motor Company and Fiat Chrysler Automotive. Character, Operational Capacity (including previous automotive franchise ownership and/or general management experience), Customer Satisfaction and Capital are required approval criteria.

After 5 decades selling and satisfying customers, this well established, successful automotive business is available for sale to the motivated buyer seeking a proven winner. The operation has become a respected hallmark in the community -- well known for having a professional team, offering a wide range of available products and services and taking excellent care of customers.

The business features products from two powerhouse automotive companies, Ford and Fiat Chrysler. The dealership offers nameplates from the Ford, Lincoln, Chrysler, Dodge, Jeep and Ram brands. This incredible line-up of popular vehicles covers the full spectrum of consumer tastes from the Built Ford Tough F-150, the popular Mustang pony car, the luxurious Lincoln Continental, the versatile Chrysler Pacifica, the fun-to-drive Dodge Charger, the legendary Jeep Wrangler and the powerful Hemi-equipped Ram trucks.

During 2019, the business generated over $16.7 million in top line revenues retailing 147 new and 368 used vehicles. The business is the definition of a turn-key operation: 50 year plus legacy, professional management team, loyal, repeat customers, solid profitability, image-compliant facility and six high demand automotive brands.

SPECIAL FINANCING ... this business has been lender pre-qualified and available for special financing. Term sheet is included in marketing materials.

Category :
Automotive / Auto Dealership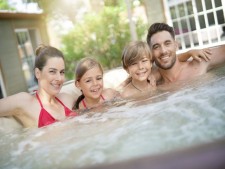 Status : Active
Relocatable : Yes
State/Province: Virginia
Listed Price : $1,050,000
Listing ID : 14303
Down Payment : $250,500
Discretionary Earnings : $374,164
Total Sales : $3,386,493
View Details
Business Description :
Operating 42 Years
Producing 3.3 Million in Gross Revenue
Four Strategically Located Operating Units
Retail, Service, Maintenance, and E-commerce

Operating 42 Years in Hot Tubs, Swim Spas, Saunas . Three retail locations complement this successful enterprise, governed from one central location where management directs the operation. Producing Gross Revenues exceeding Three Million Dollars. This company is the leader in each of its markets in product sales and service. And in addition, has gained the support and recognition of the wellness industry's most recognized and highest quality manufacturers, maintaining exclusive marketing agreements. The business has achieved continued success with a keen focus on retail product sales, service labor sales, reoccurring consumer product maintenance sales, and e-commerce. As a result, the operations have produced level monthly revenues for many years. Supported by efforts such as the creation of inviting showrooms, providing comprehensive sales training, and ensuring that everyone involved has the highest level of product knowledge such that every customer receives a warm and professional presentation. And the customer base is sustained and growing as the owner has worked tirelessly to become the most 5-STAR Google reviewed business in their field from satisfied consumers.

In 2020, there has been a major consumer shift towards backyard home improvements. The home retreat and "staycation" trend for improved personal wellness and family togetherness has greatly benefited the sales of hot tubs, swim spa and indoor saunas. The industry has experienced sales increases in these products of over 200% in the first 6 months of 2020. The company has also experienced these increases.

Utilizing the industry's highest rated business software product, the company manages point-of-sale, accounting, inventory, payroll, sales and lead management, service and delivery and CRM with this cloud based system. The company is a leader in digital marketing for lead capture, conversion and fulfillment. With major product conversions of over 50%, the company rates very high within its peer group. With a customer base of over 10,000, repeat purchases are generated through regular emails, company newsletters, and direct mail.

A key success of the company over the years, is acquiring, training and compensating an employee base that is motivated to provide the highest level of customer satisfaction. Through a combination of "open book managing", team and individual monthly incentive plans and 360 degree annual performance reviews, this company has all the pieces in place for a successful transition. Due to their desire to continue the highest level of employee and customer satisfaction, the owners will be available to assist the new owner in ensuring a continuation of the 42 years of success that has been accomplished.
Category :
Pool & Spa Business / Pool Sales/Service, Pool & Spa Business / Pool/Spa Sales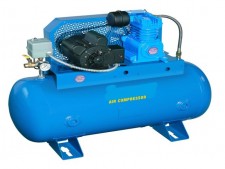 Status : Active
Relocatable : Yes
State/Province: Virginia
Listed Price : $825,000
Listing ID : 15945
Down Payment : $165,000
Discretionary Earnings : $299,577
Total Sales : $2,092,901
View Details
Business Description :
Are you a distributor looking for a great strategic acquisition opportunity that almost runs itself?

This State of the Art Air Compressor Parts Distributor has been in operation since 1994. From humble beginnings, the business has evolved into a flourishing, high demand, high volume online business leader in its industry. So much so, that in 2019 the business launched a grand strategic redesign resulting in a pandemic-proof business model.

The product distribution part of the business is all handled in the center of the U.S., through a state of the art fulfillment center. In effect, the Owners have outsourced the distribution mechanics and have streamlined that portion of the business, while at the same time investing in custom automated software that drives the operation. The end result has formed a new trajectory target both on the revenue side and bottom-line earnings. While 2019's earnings were down as a result of moving to a fulfillment center, operations have been streamlined which is seen in 2020's numbers.

2020 is going according to plan in spite of the fact that COVID-19 reared its ugly head. All of the company's employees have been working remotely since May of 2019. The recent pandemic has not caused the company to miss a beat. The business remains recession-proof and now documented pandemic-proof. The current employees are located in VA, CO, LA, and TN, all working remotely. The redesigned distribution model allows for a buyer and new owner to operate from any desired location. Customized software allows the company to automatically download orders every hour of the day. Due to the creation of custom software, the company has been able to reduce its workforce over the years from over 20 employees to 8 full-time and 4 part-time employees, generating the same relative income.

This company has a large social media presence. On Facebook, their YTD reach is 253,447 people resulting in $42,105 in YTD sales for Facebook alone. They own 2 YouTube channels that help the DIY community with helpful how-to videos. They currently have over 5.3 million views and close to 11,000 subscribers.

In addition to the above, this well established OEM Air Compressor Parts Distribution opportunity brings an outstanding client base coupled with a sterling reputation in its field. Combined with the fact that the business has a very long history in the marketplace establishes it as one of the premier firms in its niche. For an existing distribution business, this is a great strategic acquisition opportunity to immediately purchase a predominant established business to capitalize on its long term goodwill, reputation, and client base. For an individual buyer in this space, the business provides an established background and launchpad for future development and growth. The reason for the sale is retirement.
Category :
Distribution / Dist-Specialty Equipment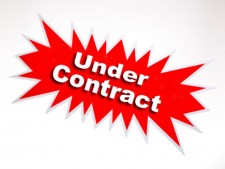 Status : Under Contract
Relocatable : No
State/Province: North Carolina
Listed Price : $600,000
Listing ID : 14329
Down Payment : $90,000
Discretionary Earnings : $200,544
Total Sales : $7,459,694
View Details
Business Description :
Great First Time Dealer Opportunity ... only $90,000 down payment plus working capital enables qualified financial and operational candidates the opportunity of a lifetime.

Exceptional dealership for those wanting the BEST of BOTH WORLDS ... an established, profitable and successful new Ford Motor Company franchise AND the opportunity to live in a beautiful, safe and relaxing part of the country.

Surround yourself in incredible mountain views and take full advantage of abundant outdoor living opportunities -- fishing, hiking, camping -- all the while marketing, selling and representing one of the strongest, most successful, iconic and longest running automotive franchises in the marketplace -- Ford branded cars, utilities and trucks. The powerful Ford brand includes a full line-up of stylish cars, purposeful sport utilities and hard working pick-up trucks, including F-Series, the best selling nameplate in the USA for 40 years running.

Located in rugged, mountainous Western North Carolina, this community is perfectly suited for the Ford-branded products and especially their world-class pick-up trucks. The Ford locality market share registrations ran at a healthy 21.4% over the last 12 months.

During 2018, the dealership generated over $7 million in top line revenue retailing 86 new vehicles and 178 used vehicles. Average seller cash flow during 2015-18 was $230K/annually.

FINANCING AVAILABLE! This business has been lender pre-qualified for up to 85% financing to qualified candidates. See term sheet for additional details.



Category :
Automotive / Auto Dealership

Status : Active
Relocatable : No
State/Province: Virginia
Listed Price : $359,500
Listing ID : 15406
Down Payment : $89,875
Discretionary Earnings : $126,657
Total Sales : $650,201
View Details
Business Description :
Established Commercial & Residential Cleaning Franchise. Operating 16 years the business has a formidable client base supported with a great complement of dedicated employees. Their base of operations occupies 1,000 square feet at $800 per month. And this centrally located office schedules and coordinates client services and dispatches employees. The Owner along with an Assistant and two Managers make up the office complement. Ten employees operate in the field. The operation provides exterior and interior window cleaning for storefronts, commercial buildings, and residential homes. Further, commercial and residential services include pressure washing, awnings and gutters. On the residential front, in addition to window cleaning services, the business also covers items like chandeliers, mirrors and skylight cleaning. These are just some of the services the business provides. The greater majority of their daily routine includes scheduled services for both commercial and residential clients. The business has a superior reputation and a growing client base. In fact, the business is in position to add technicians to satisfy the current growing need. Assets in the business include all of the tools of the trade as well as transportation vehicles. The owner will assure a smooth transition into the business providing training in addition to the required franchise assistance and training.
Category :
Cleaning / Window Cleaning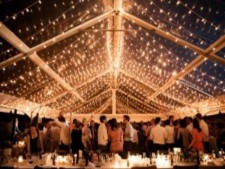 Status : Active
Relocatable : No
State/Province: Virginia
Listed Price : $359,000
Listing ID : 15045
Down Payment : $36,000
Discretionary Earnings : $133,339
Total Sales : $610,465
View Details
Business Description :
How would you like to own a company that transforms spaces and creates wonderful, magical experiences for its clients through the power of lighting design?
This Virginia-based lighting and production design company services a variety of customer types from wedding receptions, corporate events and private gatherings to custom restaurant and eatery environments. The company works hand-in-hand to create exactly the right event and space personality to suit the client's specific needs -- a completely turn-key service execution from planning, design, execution, to program conclusion with no stress or worry.
The business' competitive differentiation is enabled by executing a core value that places customers first and then delivers on a passion to make a lasting impression by leveraging years of experience in the art of lighting design. They deploy the latest, most advanced technology to design light effects which make meeting spaces more beautiful, impactful and memorable so that the real-time event is special and the photographic images capture lasting memories.

The formula is working with impressive top-line revenue growth of 116% since 2015 to over $600,000 last year with annual operational cash flows of $133,000 on average for the last two years. From the initial planning and design of the lighting, to the installation, to managing the lighting onsite, the dedicated staff work tirelessly to help clients achieve and deliver on the event's vision. They work to illuminate the event, but more importantly, focus on creating the surroundings to illuminate memories.
Category :
Business Services / Production/Staging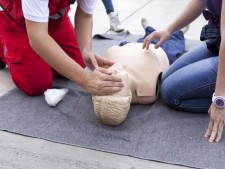 Status : Active
Relocatable : No
State/Province: Virginia
Listed Price : $325,000
Listing ID : 15336
Down Payment : $325,000
Discretionary Earnings : $185,060
Total Sales : $719,062
View Details
Business Description :
Exceptional Healthcare Education Opportunity! Since 2012, this Medical Training Business has operated two strategically located facilities and has afforded students completing their programs an outstanding career opportunity in health care. Through programs such as Nurse Aide, Medication Aide, Medical Assistant, EKG Technician, Medical Billing & Coding, Train the Trainer, Basic Life Support (BLS), CPR and Phlebotomy, the company has established a reputation for superior training at a much lower cost than local colleges. These sought-after classes lead to valuable certifications in the healthcare industry. Virginia Employment Commission statistics indicate a high demand for healthcare workers into the future and those workers will need this training. This reputable company is certified by the State Council of Higher Education (SCHEV) to operate in Virginia and approved by the Virginia Board of Nursing. All of this is the direct result of dedicated owners committing to creating state-of-the-art facilities second to none. Incorporating excellent instructors and creating a learning environment where excitement and energy converge to create the best of the best. And the results are in the facts. The education at the facility not only produces well rounded individuals prepared to take on the challenge of a heath care profession, the education prepares the students to take and pass the required state exams to become certified. The result of all the effort, planning, and preparation is found in performance as the business has grown 20% year over year over the last three years and all indicators suggest sustained similar growth going forward.

Category :
Educational/School / Trade/Vocational School; Healthcare/Medical / Home Health-Care/Nursing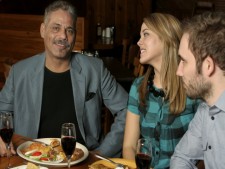 Status : Active
Relocatable : No
State/Province: Virginia
Listed Price : $225,000
Listing ID : 13119
Down Payment : $225,000
Discretionary Earnings : $205,726
Total Sales : $899,695
View Details
Business Description :
This well established, family oriented casual restaurant continues their tradition of maintaining a strong customer base with a very positive growth trajectory. Well positioned geographically the facility has a strong reputation and a great image in the community they serve. And they have been serving that customer base over 15 years and continue to perform even in these challenging times. Operating in 5,000 square feet the restaurant has an exquisite menu with something for everyone. A sports bar, entertainment venue, and finely prepared food has kept customers coming back over 15 years. The same owners are in place since inception and they continue to perfect their winning formula. They started this facility with the desire to offer up a casual atmosphere and a place to relax and meet with family and friends and at the same time have the opportunity to enjoy meal preparation that regulars will say is second to none. One clear measure of success in this business category is a review of financial performance. Since inception the restaurant has enjoyed sustained incremental growth, achieving a Gross Revenue of $845,000 in 2018 and accelerating to $899,000 in 2019. The business performance is grounded in practicality and well prepared food made from quality ingredients served in a pleasing and comfortable atmosphere by a wait staff aiming to please. Couple that with entertainment, a stand alone billiard room, activities, and a surround of televisions with well prepared food. These owners have created a desirable atmosphere with well prepared dishes that keeps customers coming back.

Category :
Restaurants / American Restaurant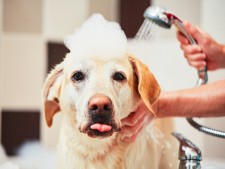 Status : Active
Relocatable : Yes
State/Province: Virginia
Listed Price : $149,500
Listing ID : 15704
Down Payment : $149,500
Discretionary Earnings : $63,431
Total Sales : $263,544
View Details
Business Description :
Operating 10 Years
Great Centralized Location
Experienced Staff

Upscale and Exclusive Dog Grooming Facility! A unique and extraordinary design highlights this highly profitable Dog Grooming business. Like no other, this facility has all of the makings of a high end day spy specifically oriented to our cherished four legged friends. Operating ten years the business has an established brand with a unique and specialized flair and consistent repeat business. Returning customers are the best complement to any business and the experience at this business remains second to none with regular returning customers. An exquisitely adorned interior is the first impression greeting customers as they enter, coupled with a caring and experienced staff facilitating exemplary service. In addition to a pampering service, the business offers unique services including but not limited to whirlpool baths, De-Shed Treatment, facial scrubs, conditioning body wraps, and paw soaks. This is a true spa environment tailored to every Dog need and suitably designed for a relaxing customer experience as well. The owners love pets and have invested time and thought in building out and maintaining a facility which stands way ahead of any competition. In addition to the standard mechanics and understanding the operation, the sellers will insure a smooth and comfortable transition into the business.
Category :
Animals/Pets / Pet Grooming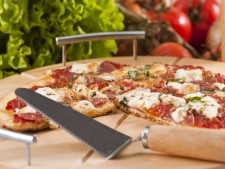 Status : Active
Relocatable : No
State/Province: Virginia
Listed Price : $125,000
Listing ID : 15657
Down Payment : $125,000
Discretionary Earnings : $35,153
Total Sales : $606,846
View Details
Business Description :
Branded Turnkey License Operation
$607,000 Gross Sales
$50,000 FF&E & $5,000 Inventory Included
$74,000 Discretionary Earnings
This opportunity is an established well know Brand operating over 50 years in Hampton Roads Virginia. This business offered for sale, is located in a high traffic area inside a shopping district area on a major thoroughfare with a high traffic count. The Pizza Restaurant has been providing its local area with great quality food, entertainment and service. Specifically, it's evolved to a local's place to go and meet for a great social event coupled with great food. They specialize in a dining experience of unique pizza and other dishes, but also are well known for carryout and delivery. Currently the owners are absentee and the facility is managed by on site managers. The facility can continue to run absentee or increase profits if a new owner steps in and manages the operation. The cash flow and discretionary earnings depicted above reflect an owner-based operation, as this a perfect opportunity for someone to take over and operate. Systems are in place as well as an experienced staff for a Buyer to step in and operate as this is one of several branded locations in the immediate area. Operating under a license agreement there will be assistance and guidance from the Brand Headquarters. And the combined Brand Headquarters as well as the seller will offer a smooth and organized transition into the business.
Category :
Restaurants / Pizza Shop
---
---