Businesses For Sale
Businesses for Sale
To optimize your search results, we suggest that you broaden your search criteria by searching by location or price range. Of course, you may choose to add specific search criteria, bare in mind that you may limit your results.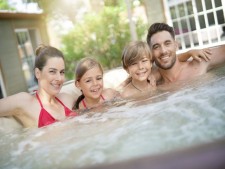 Status : Active
Relocatable : Yes
State/Province: Virginia
Listed Price : $1,050,000
Listing ID : 14303
Down Payment : $250,500
Discretionary Earnings : $374,164
Total Sales : $3,386,493
View Details
Business Description :
Operating 42 Years
Producing 3.3 Million in Gross Revenue
Four Strategically Located Operating Units
Retail, Service, Maintenance, and E-commerce

Operating 42 Years in Hot Tubs, Swim Spas, Saunas . Three retail locations complement this successful enterprise, governed from one central location where management directs the operation. Producing Gross Revenues exceeding Three Million Dollars. This company is the leader in each of its markets in product sales and service. And in addition, has gained the support and recognition of the wellness industry's most recognized and highest quality manufacturers, maintaining exclusive marketing agreements. The business has achieved continued success with a keen focus on retail product sales, service labor sales, reoccurring consumer product maintenance sales, and e-commerce. As a result, the operations have produced level monthly revenues for many years. Supported by efforts such as the creation of inviting showrooms, providing comprehensive sales training, and ensuring that everyone involved has the highest level of product knowledge such that every customer receives a warm and professional presentation. And the customer base is sustained and growing as the owner has worked tirelessly to become the most 5-STAR Google reviewed business in their field from satisfied consumers.

In 2020, there has been a major consumer shift towards backyard home improvements. The home retreat and "staycation" trend for improved personal wellness and family togetherness has greatly benefited the sales of hot tubs, swim spa and indoor saunas. The industry has experienced sales increases in these products of over 200% in the first 6 months of 2020. The company has also experienced these increases.

Utilizing the industry's highest rated business software product, the company manages point-of-sale, accounting, inventory, payroll, sales and lead management, service and delivery and CRM with this cloud based system. The company is a leader in digital marketing for lead capture, conversion and fulfillment. With major product conversions of over 50%, the company rates very high within its peer group. With a customer base of over 10,000, repeat purchases are generated through regular emails, company newsletters, and direct mail.

A key success of the company over the years, is acquiring, training and compensating an employee base that is motivated to provide the highest level of customer satisfaction. Through a combination of "open book managing", team and individual monthly incentive plans and 360 degree annual performance reviews, this company has all the pieces in place for a successful transition. Due to their desire to continue the highest level of employee and customer satisfaction, the owners will be available to assist the new owner in ensuring a continuation of the 42 years of success that has been accomplished.
Category :
Pool & Spa Business / Pool Sales/Service, Pool & Spa Business / Pool/Spa Sales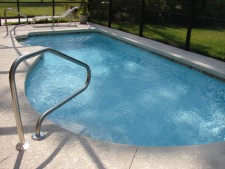 Status : Active
Relocatable : Yes
State/Province: Virginia
Listed Price : $849,500
Listing ID : 16209
Down Payment : $97,000
Discretionary Earnings : $300,042
Total Sales : $978,997
View Details
Business Description :
Outstanding Reputation
Strong Customer Base
Great Assets
Business is Approved for Financing
Property Available

Operating 16 years this dedicated Pool Service Company has established itself as a premier leader servicing customers who look at their pool as the centerpiece of their backyard Oasis. The business has experienced sustained and incremental growth year over year, including last year with all of the COVID activity the business overachieved. This track record of success is a testament to the owners level of service and satisfaction they deliver each day and require of themselves and the employees. The business services nearly 250 customers on an ongoing and scheduled service regiment insuring that chemical balance is in place, cleanliness is pristine, and all of the mechanical components are in tip top shape. In addition, services include automation upgrades as well as every imaginable full renovation or repair. No job or request is too big to handle. To that end, the owner carries a Class B contractors license, and all employees are ASP Pool Operator certified. The pool cleaning technicians are all about attention to detail and are required to have general mechanical knowledge as well as some level of electrical and plumbing experience. The income and workload for the business is to some extent predictable based on the customer base, so it allows for planning and meeting expectations. And their customer base is the tip of the iceberg as there is substantial growth available should a buyer decide to expand the footprint and take on additional customers. Currently 5 employees support the operation and typically the employee base expands out to 7 in the busy summer months. The good news is that this business, even though it has an aspect of seasonality, operates all year long. These owners have created a formidable and admired enterprise. They find themselves at a crossroads as they have a tremendous opportunity far out of the area. So relocation is the driving force for selling, but not before these owners provide an adequate transition for a new buyer candidate.
Category :
Pool & Spa Business / Pool Service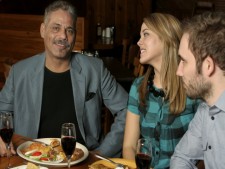 Status : Active
Relocatable : No
State/Province: Virginia
Listed Price : $225,000
Listing ID : 13119
Down Payment : $225,000
Discretionary Earnings : $205,726
Total Sales : $899,695
View Details
Business Description :
This well established, family oriented casual restaurant continues their tradition of maintaining a strong customer base with a very positive growth trajectory. Well positioned geographically the facility has a strong reputation and a great image in the community they serve. And they have been serving that customer base over 15 years and continue to perform even in these challenging times. Operating in 5,000 square feet the restaurant has an exquisite menu with something for everyone. A sports bar, entertainment venue, and finely prepared food has kept customers coming back over 15 years. The same owners are in place since inception and they continue to perfect their winning formula. They started this facility with the desire to offer up a casual atmosphere and a place to relax and meet with family and friends and at the same time have the opportunity to enjoy meal preparation that regulars will say is second to none. One clear measure of success in this business category is a review of financial performance. Since inception the restaurant has enjoyed sustained incremental growth, achieving a Gross Revenue of $845,000 in 2018 and accelerating to $899,000 in 2019. The business performance is grounded in practicality and well prepared food made from quality ingredients served in a pleasing and comfortable atmosphere by a wait staff aiming to please. Couple that with entertainment, a stand alone billiard room, activities, and a surround of televisions with well prepared food. These owners have created a desirable atmosphere with well prepared dishes that keeps customers coming back.

Category :
Restaurants / American Restaurant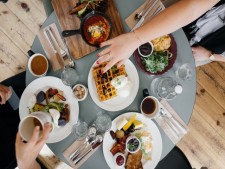 Status : Active
Relocatable : Yes
State/Province: Virginia
Listed Price : $175,000
Listing ID : 16017
Down Payment : $175,000
Discretionary Earnings : $55,616
Total Sales : $272,395
View Details
Business Description :
Operating over 50 years and through multiple generations this cozy eatery carries forward the tradition of producing family style meals enhanced with great service and a friendly staff. The diverse menu offers up scrumptious breakfast options made up of Omelets, Waffles, French Toast and sides including eggs any style. Following breakfast are lunch options from Club Sandwiches to Burgers & Fries. And Dinner options from a Seafood Platter, Shrimp Basket, Crab cakes, Bar-B-Que, to Chicken Tenders, only to name a few. The location's longevity and familiarity has had customers coming back nearly their entire lifetime. This well located and positioned restaurant is a unique icon, a diamond in the rough. Some say, a local treasure!, with a strong reputation and positive reviews consistently reflecting great food & service at reasonable prices. Operating in 2,237 square feet the facility is in good condition providing comfortable seating for 50 patrons. Of particular note the businesses financial reporting is not on a calendar year but rather from July to June. Therefore 2019's financials reported here span through the first half of 2020. And in that period the business did recognize a fall off in business, nearly $100,000 from the previous year as a result of COVID-19. Historically the business has exceeded $350,000 in gross revenue with Discretionary Earnings over $75,000. The good news is; the business is recognizing returning and very positive business, and getting back to a normal performance level is within grasp. Finally, the owners are well known in the area the restaurant serves and will readily provide amble training and a smooth transition into the business for a winning buyer candidate.
Category :
Restaurants / American Restaurant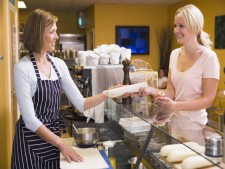 Status : Active
Relocatable : No
State/Province: Virginia
Listed Price : $165,000
Listing ID : 16081
Down Payment : $165,000
Discretionary Earnings : N/A
Total Sales : $377,889
View Details
Business Description :
This well established brand is offering a grand opportunity to acquire one of their locations and retain the Brand. There is adequate separation between the locations to be able to work cooperatively in this opportunity and enhance the current growth trend. Alternatively, the Brand name can be separated out and the location may be re-branded. In either event this opportunity offers up a great established location with picture perfect exposure on a primary roadway in a major city in Hampton Roads. A spacious, warm, and inviting interior provides adequate seating easily accommodating the current distancing requirements. And the design for the food preparation area, pick up area, and service area is well designed for today's requirements and well into the future. All of the fixtures and kitchen equipment are new for all practical purposes, and therefore in excellent condition. The lease is competitive and well positioned for the future, amply accommodating this 3,000 square foot facility. The Owner is very versed in the industry and will readily agree to a cooperative agreement as well as provide training and transition assistance depending on the interests of the Buyer.
Category :
Restaurants / Deli Restaurant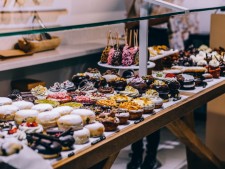 Status : Active
Relocatable : Yes
State/Province: Virginia
Listed Price : $145,000
Listing ID : 15671
Down Payment : $145,000
Discretionary Earnings : $61,379
Total Sales : $488,502
View Details
Business Description :
Operating nearly 15 years this Bakery is not standard nor is it run of the mill. This operation rides on the cutting edge of customer satisfaction offering a unique blend of ingredients creating a unique product selection. The product enjoys distribution throughout the Hampton Roads area and is host to many personal and professional events year over year. This year, over 100 events are scheduled showcasing this bakery's unsurpassed talents. Perhaps no surprise, the heart of the operation is founded in a centrally located commercial kitchen which bakes and develops all of the tantalizing blend of ingredients creating baked goods each and every day that are special and pleasing. The line up includes cakes of every type imaginable, cupcakes second to none, from simple to sublime, and venues too many to mention. But one would be remiss if not mentioning the creation line up includes a heath conscious approach to development including sensitivity to allergies and the like so no customer is left unsatisfied. This depth of understand and specialized attention to the customer base has allowed this business to flourish even through the most difficult of times economically. Credit goes to the Owner for creating an unshakable base of operations. Complementing the business are five full time employees along with the Owner who is full time and actively engaged in the operation. A passion and love of this Seller, a Buyer will be afforded special training and transition as the Owner will like to see their creation continue long into the future.
Category :
Food Business Retail / Food Retail Bakery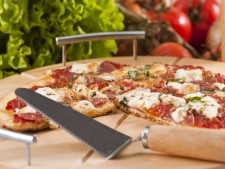 Status : Active
Relocatable : No
State/Province: Virginia
Listed Price : $125,000
Listing ID : 15657
Down Payment : $125,000
Discretionary Earnings : $35,153
Total Sales : $606,846
View Details
Business Description :
Branded Turnkey License Operation
$607,000 Gross Sales
$50,000 FF&E & $5,000 Inventory Included
$74,000 Discretionary Earnings
This opportunity is an established well know Brand operating over 50 years in Hampton Roads Virginia. This business offered for sale, is located in a high traffic area inside a shopping district area on a major thoroughfare with a high traffic count. The Pizza Restaurant has been providing its local area with great quality food, entertainment and service. Specifically, it's evolved to a local's place to go and meet for a great social event coupled with great food. They specialize in a dining experience of unique pizza and other dishes, but also are well known for carryout and delivery. Currently the owners are absentee and the facility is managed by on site managers. The facility can continue to run absentee or increase profits if a new owner steps in and manages the operation. The cash flow and discretionary earnings depicted above reflect an owner-based operation, as this a perfect opportunity for someone to take over and operate. Systems are in place as well as an experienced staff for a Buyer to step in and operate as this is one of several branded locations in the immediate area. Operating under a license agreement there will be assistance and guidance from the Brand Headquarters. And the combined Brand Headquarters as well as the seller will offer a smooth and organized transition into the business.
Category :
Restaurants / Pizza Shop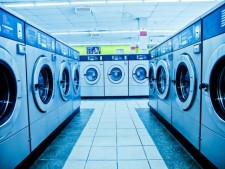 Status : Active
Relocatable : No
State/Province: Virginia
Listed Price : $99,500
Listing ID : 16114
Down Payment : $99,500
Discretionary Earnings : $35,244
Total Sales : $69,451
View Details
Business Description :
Operating over 20 Years!
Updated Equipment
Great Cash Flow
Good Location!

This Laundromat Business opportunity is located in a Great Location with Updated Equipment. Operating over 20 years, the business is located in an outdoor shopping mall in a major city in Hampton Roads with easy access. The complementing equipment is made up of 31 washers and 28 dryers. Most all of the equipment is less than five years old, and all of the equipment is in great mechanical condition. Most recently 10 dryers have been replaced with new units. The business is currently operated absentee and without employees which offers up a few options for a buyer, as they can maintain this arrangement or decide to enter the business full time. Full time involvement would allow for stricter control and in house repairs, which may reduce operating expense and increase income. The space itself is attractive and inviting as well as centrally located offering a consistent customer base. The current owner will assist a Buyer, offering a smooth transition plan as part of the agreement to purchase.
Category :
Cleaning / Coin Laundry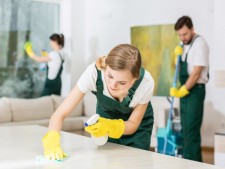 Status : Active
Relocatable : Yes
State/Province: Virginia
Listed Price : $85,000
Listing ID : 15303
Down Payment : $85,000
Discretionary Earnings : $39,311
Total Sales : $103,938
View Details
Business Description :
Nationally Recognized Commercial Cleaning Service Franchise for Sale. A unique opportunity has surfaced as the Area Developers for Hampton Roads are offering for sale a franchise with a center of operation in Chesapeake and Norfolk, Virginia. Currently the franchise segment has 17 clients producing in excess of $100,000 in Gross Revenue annually. This unit franchise is in it's infancy with an established client base. However, Nationally the Franchise has operated 27 years under a proven business system that's been perfected since inception in 1992. Operating 27 years the franchise has become one of the nation's most respected full-service commercial cleaning companies with over 130 franchises servicing thousands of customers Nationwide. In addition, the franchise is listed in Franchise Business Review's Hall of Fame and is ranked among Franchise Business Review's Top 50 franchises for its exceptional franchisee satisfaction ratings. The Area Developers operate in Virginia and in concert with the franchise, Corporate will offer training and a smooth transition. This may very well be the perfect first business opportunity for someone looking to enter the business ownership ranks as the franchise has an established reputation for evolving startup entrepreneurs. Further, here are their Core Values;
Honor God
Always do what is right.
Increase brand value.
Demonstrate honesty, integrity and a hard work ethic.
Total customer satisfaction.
Go the extra mile.
Persevere with a servant's attitude.
Accountability to commitments.
Category :
Cleaning / Janitorial Service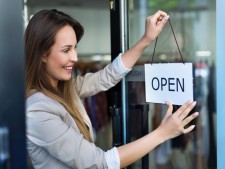 Status : Active
Relocatable : No
State/Province: Virginia
Listed Price : $75,000
Listing ID : 16135
Down Payment : $75,000
Discretionary Earnings : N/A
Total Sales : $235,017
View Details
Business Description :
Strategically located in Virginia Beach this specialized snack and gift franchise offers a unique opportunity. The location allows the owner the ability to participate if the annual influx of out of state visitors during the summer season's resort activity. Off season, this exceptionally attractive and well adorned space creates a shopping experience for locals, all of which is supplemented by an easy to order on line shopping experience. The best of both worlds. The location offers Premium quality Beef Jerky and additional products including hot sauces, condiments, jellies and jams. In addition, the business offers varieties second to none; including every imaginable array of Beef, Pork, Turkey, Wild Game, and Salmon Jerky products. Suffice it to say something for everyone. And snack packs made up of popcorn and peanuts all combine to offer up a quick stop and go pick me up for customers. The product line up and this stellar location lends itself to a one stop Gift Headquarters for special occasions and unique gift opportunities. That spans everything to prepacked assortments, apparel, and nourishing pet treats. The Owners find themselves needing to relocate and leave their dream behind, but will afford a Buyer a smooth and comfortable transition. Additionally, time is of the essence based on their schedule so the Owners are flexible and negotiable.

Category :
Food Business Retail / Food Retail Snacks
---
---