Businesses For Sale
Businesses for Sale
To optimize your search results, we suggest that you broaden your search criteria by searching by location or price range. Of course, you may choose to add specific search criteria, bare in mind that you may limit your results.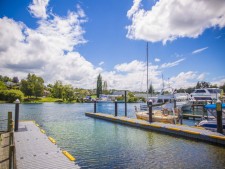 Status : Active
Relocatable : No
State/Province: Virginia
Listed Price : $4,995,000
Listing ID : 15826
Down Payment : $749,250
Discretionary Earnings : $734,353
Total Sales : $7,919,354
View Details
Business Description :
If you enjoy the boating life and being around beautiful waterscape, you have just discovered your dream business. This 7-decade old business is established yet growing, successful but has an expanding customer base, and very profitable but with upside opportunity. And that's just the beginning of this excellent offering. This business is situated in one of the largest, wealthiest, and growing boating communities in the Mid-Atlantic Region with a water-front marina address within minutes from the Chesapeake Bay. This full-spectrum marine business generated almost $8 million in revenue in 2019 and features no less than nine different profit centers, including:
Marina – a bustling 59-slip marina located on a commercially-rated waterway featuring lighted, deep channel water depths. The marina has the capability to dock large yachts.
Top-Tier New Boat Dealer – this business has an exclusive sales and service agreement with one of the most desired, respected, and popular global boating brands.
Marine Motor Sales – this business represents two of the most well-known and recognized marine motoring brand names.
Parts and Service – a fully-stocked parts and service operation capable of housing a 42' vessel under roof, including the equipment required to move boats from water to workshop and back. Given its prime location, the business can offer "drive-up" diagnostics, in-water testing, and can also serve and access many other boating locations within a very short distance – by land or water.
Boat Reconditioning & Storage – a full range of repair and maintenance programs to keep boats serviced and stored when not in use.
Pre-Owned Boats and Motors – marketing and selling a full line-up of pre-owned marine products.
Convenience Store – from boating supplies to sun-screen to ice cream to accessories
Marine Fuel Station – features a complete large-tank capacity of marine fuel offerings (with fast re-supply capability near by).
Rental Accommodations – there are two housing options located on the property which add supplemental revenue opportunities.
This business has it all … a profitable, highly diversified business model, well-known, established brand equity, loyal, growing customer base, trained, professional staff, and world-class quality, award-winning boat and marine products. And after the boat is docked, only minutes away is a charming, bustling, and thriving downtown area loaded with eateries, family activities, and special events.
As evidenced by over 100% revenue growth since 2015, this business is located in a booming community with highly-desirable demographics, amenities, and traffic counts. Hurry … this excellent boating dealership and marina business will not last long.
Category :
Marine Related / Marine Services, Marine Related / Boat Dealer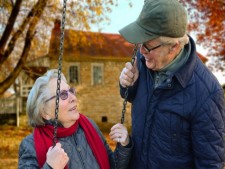 Status : Active
Relocatable : No
State/Province: Virginia
Listed Price : $1,950,000
Listing ID : 14806
Down Payment : $390,000
Discretionary Earnings : $268,819
Total Sales : $723,935
View Details
Business Description :
This very profitable Home has thrived serving primarily the AG community allowing it to be nearly full all the time. While there is a super strong market for this niche of residents, subtle improvements and changes would allow a new owner to move the home to private pay in the mid-range area of approximately $2,500 to $3,500/month. Keep in mind, there is also a serious lack of rooms in this price range. The current cash flow to the owner is in excess of $220,000 per year. Even if a third of the beds were moved to private pay at $2,500/month, the cash flow could conceivably increase by yet another $200K per year (16 x 1,100 x 12). If the new owner were to be an administrator-owner-operator, the profit would be unbelievable.
Category :
Healthcare/Medical / Assisted Living Facilities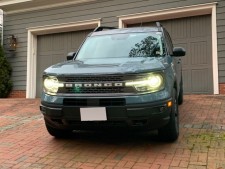 Status : Active
Relocatable : No
State/Province: Michigan
Listed Price : $1,800,000
Listing ID : 16098
Down Payment : $180,000
Discretionary Earnings : $377,908
Total Sales : $5,023,207
View Details
Business Description :
Outstanding Ford dealership opportunity located in beautiful Northern Michigan is available for immediate sale. This opportunity is ideal for first-time owners, dealers looking to add-on or diversify their existing brand portfolios, or for buyers looking to enjoy a smaller market store and higher quality of life. Located in a picturesque market, this community features year-round attractions from boating and golf activities in the summer to skiing and snowmobiling in the winter. And the Ford dealership business opportunity is very attractive:

Established -- a seven-decade old successfully-owned family business.
Profitable -- a four year average cash flow of $350,000.
Diversified -- offering includes an on-site self storage business.
Facility -- an updated, image-compliant facility is included in the offer price.
"Built Ford Proud" is one the strongest, most revered, and powerful automotive brands in the world and features a full line-up of stylish crossovers (Explorer), purposeful sport utilities (Bronco), iconic muscle cars (Mustang), and the best selling vehicle in the USA for over 4 decades (F-150). In addition, Ford has aggressive plans underway to launch a stable of world-class electric vehicles starting with the just launched Mustang Mach-E. Ford has historically been and continues to be one of the most sought-after franchises in the industry.
During 2020 (through November) this dealership generated almost $5 million in top-line revenue, delivered $377,000 in bottom line cash flow, and held a market leading 25.7% share of industry. After many years of successful operation, the present owners are seeking to retire and identify a new owner to take their family business to the next level.
FINANCING AVAILABLE. This business has been lender pre-qualified for the business and real estate for up to 90% financing (for 25 years) to qualified candidates subject to full underwriting. See term sheet for additional details.
Important Disclaimer …. Please note that the successful transition of this business will require approval from the Ford Motor Company
.
Prior successful automotive franchise ownership experience and/or automotive franchise general management experience, access to sufficient working capital, strong character profile, and a robust orientation to customer satisfaction are required approval criteria. If you personally do not possess a franchise automotive resume, you will need to have a partner (equity or non-equity) or a successful general manager who has a proven franchise automotive track record as part of your ownership proposal.
Category :
Automotive / Auto Dealership, Automotive / Auto Used Cars, Automotive / Auto General Repair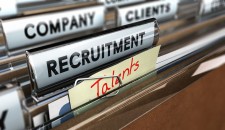 Status : Active
Relocatable : Yes
State/Province: Virginia
Listed Price : $1,795,000
Listing ID : 16281
Down Payment : $179,500
Discretionary Earnings : $605,222
Total Sales : $5,405,612
View Details
Business Description :
This specialized staffing and consulting agency operates in a high-demand, niched environment supplying approximately 75 skilled, independent (1099) contractors to clients across the US. Contractors are generally deployed onsite at the customer's facility for anywhere from 3 days to several months, with a growing remote service line.

Having gained some experience in this unique industry, the owner identified an untapped need and started this company in 2004. He quickly built a network of experienced consultants and over 40 client companies.

As one of the few suppliers of this specialized talent pool, this home-based business produced over $5MM in gross revenue in 2020, and over $600K in discretionary earnings. The owner is the sole employee and is willing to entertain an extended transition in order to fully educate the buyer on this unique and booming industry.

Specifics to be provided upon receipt of completed Buyer's Package / Non Disclosure Agreement.
Category :
Consulting Business / Consulting Human Resources; Staffing /Employment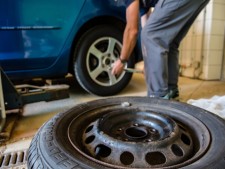 Status : Active
Relocatable : No
State/Province: Virginia
Listed Price : $1,448,000
Listing ID : 16242
Down Payment : $144,800
Discretionary Earnings : $235,212
Total Sales : $1,298,332
View Details
Business Description :
Diversified, Successful, Long Standing Auto/Equipment Repair, Tire, and Fabrication Business For Immediate Sale -- "Make Money on Day 1"-
This established 36 year old business is a "one-stop shop" for all auto/equipment repairs, tires repair and sales, metal fabrication, and direct steel sales. The success formula is pretty simple: Offer Honest, Transparent Pricing and Deliver Superior Customer Service. By delivering those two attributes, the business has attracted, a large, loyal, and satisfied clientele.

The current business mix is predominately commercially oriented in nature with a mix of 60% business and 40% personal use customers with auto/tire making up 75% of overall revenue. There is a broad service menu which provides for a diversified, steady year-round cash flow. Work orders can include:

1) General Automotive Repair -- transmissions, brakes, alignment
2) Equipment Repair -- heavy equipment parts and service ... forklifts, back-hoe, trenchers
3) Tire Repair -- around the wheel ... brakes, tires, rotors, balancing
4) Tire Sales -- retail and wholesale tire sales
5) Fabrication -- build/repair for filtration and sediment boxes, drains, grates, frames
6) Steel Sales -- direct sale of steel rods and sheets and other metal products

The present owner started this business from scratch in 1985 and has built a consistently profitable $1.2M revenue operation -- this business has time-tested proven results -- in tough times and good times -- including strong performance in the 2020 global pandemic. That's the good news. The even better news is there is plenty of upside growth with all the success ingredients already in place -- facility, equipment, inventory, customer base, supply base, and professional, trained technicians. This business and real estate is market-priced to sell quickly and will enable an excellent return on investment for the motivated buyer.
Category :
Automotive / Auto General Repair, Automotive / Tire Dealer, Automotive / Specialty Repairs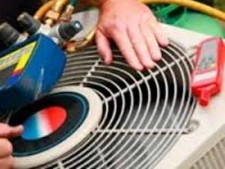 Status : Active
Relocatable : No
State/Province: Virginia
Listed Price : $1,195,000
Listing ID : 15745
Down Payment : $203,150
Discretionary Earnings : $429,082
Total Sales : $1,410,793
View Details
Business Description :
This is an established business that has been around for roughly 40 years with a sterling reputation for work primarily in HVAC, but also plumbing, gas and other ancillary services.
Category :
Construction / Contractors-Plumbing & Heating, Construction / Contractor A/C & Heating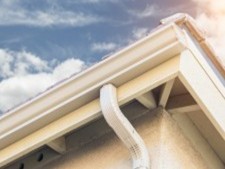 Status : Active
Relocatable : Yes
State/Province: Virginia
Listed Price : $769,900
Listing ID : 15995
Down Payment : $76,990
Discretionary Earnings : $291,052
Total Sales : $949,502
View Details
Business Description :
This well-established company has a 16 year track record of seamless gutter installation and maintenance for residential and commercial properties. With about one third of the business tied to new construction, the company is well position to take advantage of the building boom in Central Virginia. Certified installer for patented gutter guard system. Multiple crews and service vehicles allow this company to service a 70 mile radius around Richmond. Most gutters are custom-fabricated onsite so that each job is a perfect fit.

The business considers to thrive through the pandemic as homeowners spend more time at home and want to improve the livability of their residences. Minimal seasonality due to builder/commercial work.

Full-time employees are trained and certified and product installation in our laser focused on customer service.
Category :
Construction / Contractor Gutters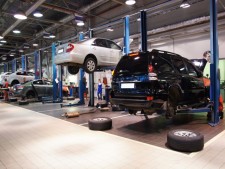 Status : Active
Relocatable : No
State/Province: Virginia
Listed Price : $560,000
Listing ID : 16371
Down Payment : $560,000
Discretionary Earnings : $212,596
Total Sales : $939,107
View Details
Business Description :
They provide automotive repairs, maintenance, tire sales, inspections, and alignments. They opened with just the owner and one other mechanic. They quickly grew and have always maintained between 3 and 4 mechanics, including the owner. Quality work and fair pricing have always kept them very busy. They rely mainly on word-of-mouth advertising, and over the last 10 years have won numerous awards.
Category :
Automotive / Auto General Repair, Automotive / Tire Dealer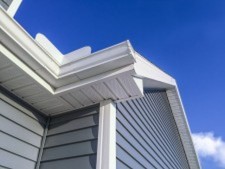 Status : Active
Relocatable : No
State/Province: Virginia
Listed Price : $400,000
Listing ID : 16190
Down Payment : $40,000
Discretionary Earnings : $114,317
Total Sales : $779,815
View Details
Business Description :
For over 30 years, this locally owned and operate company has provided quality service at affordable rates for Richmond homeowners. This company specializes in the installation of aluminum and copper gutters, windows, and vinyl siding, mostly for residential customers. Despite the pandemic, this company continues to see strong demand as the rising costs of new construction in Central Virginia has led many homeowners to stay put and upgrade their existing homes. With a reputation for excellence, this company is well positioned to service this booming market as the economy continues to recover from the pandemic.

This company did not shut down during the pandemic and did not take PPP funds to sustain operations. A particularly rainy 2020 pushed some jobs into 2021, but the owner projects another strong year.
Category :
Construction / Contractor Gutters, Construction / Contractor Windows & Doors, Construction / Bldg Renovations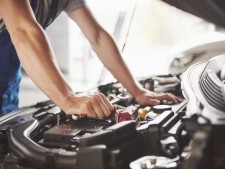 Status : Active
Relocatable : No
State/Province: Virginia
Listed Price : $395,000
Listing ID : 16333
Down Payment : $80,000
Discretionary Earnings : $129,518
Total Sales : $787,593
View Details
Business Description :
Exceptional opportunity to own a highly regarded and recognized Automotive Repair Franchise. The facility and operation are well established and very profitable, operating since 1993. The franchise focuses on transmissions, but covers every aspect of auto repairs bumper to bumper. Great location with high visibility, the facility offers up six bays with 4 twin-post lifts, two drive-on lifts, and transmission building areas. In addition, the shop is well equipped with practically every imaginable specialty tool including automotive computer scanning hardware. The owner's attention to detail and organization has positioned this business as a clear turn-key opportunity. And the franchise affords a premier training program for technicians. No surprise, the owner fully supports continuing education, employee development, and overall care and support. As an example, the Owner covers 50% of the employee health care costs. All to say that the Owner has built a strong loyal team of technicians and as a result the performance of the business has grown year over year and excelled during the recent pandemic.

Six full time employees complement the space including management, and there is room to grow even beyond the current revenue performance which is nearly $800,000 annually. The overall facility is very well maintained. The equipment in the shop values at $35,000 and is all current and up to date. Inventory hovers at $10,000 included in the purchase. The operation itself exceeds 4,000 square feet at a market competitive lease of $3,500 per month. And, the business has been Pre-Approved by a lender for acquisition with a down payment of $80,000.
This opportunity calls for some experience in the automotive category. But the franchise provides phenomenal training at their corporate office and has a strong regional support arm coupled with a tremendous franchisee support network. Bottom line; there is support every step of the way. And the current owner will offer a smooth transition plan for the right buyer providing on site training and assistance for a reasonable and negotiable period of time.

And it gets better. The Real Estate is offered for sale as well for $350,000. This affords a buyer a grand opportunity as a lender will combine the business and property in one loan package extending the normal loan time table and avoiding the need for a lease. This is an option worth exploring for the afforded financial benefit. But in any event the Owner will accommodate the sale of the property or afford a buyer a lease package.
Category :
Automotive / Transmission Shop
---
---