Businesses For Sale
Businesses for Sale
To optimize your search results, we suggest that you broaden your search criteria by searching by location or price range. Of course, you may choose to add specific search criteria, bare in mind that you may limit your results.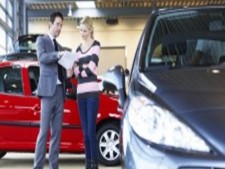 Status : Active
Relocatable : No
State/Province: Indiana
Listed Price : $2,500,000
Listing ID : 14513
Down Payment : $375,000
Discretionary Earnings : $741,720
Total Sales : $16,762,044
View Details
Business Description :
Important Note: The acquisition of this business requires franchise approval from both Ford Motor Company and Fiat Chrysler Automotive. Character, Operational Capacity (including previous automotive franchise ownership and/or general management experience), Customer Satisfaction and Capital are required approval criteria.

After 5 decades selling and satisfying customers, this well established, successful automotive business is available for sale to the motivated buyer seeking a proven winner. The operation has become a respected hallmark in the community -- well known for having a professional team, offering a wide range of available products and services and taking excellent care of customers.

The business features products from two powerhouse automotive companies, Ford and Fiat Chrysler. The dealership offers nameplates from the Ford, Lincoln, Chrysler, Dodge, Jeep and Ram brands. This incredible line-up of popular vehicles covers the full spectrum of consumer tastes from the Built Ford Tough F-150, the popular Mustang pony car, the luxurious Lincoln Continental, the versatile Chrysler Pacifica, the fun-to-drive Dodge Charger, the legendary Jeep Wrangler and the powerful Hemi-equipped Ram trucks.

During 2018, the business generated over $16.7 million in top line revenues retailing 188 new and 335 used vehicles. The business is the definition of a turn-key operation: 50 year plus legacy, professional management team, loyal, repeat customers, solid profitability, image-compliant facility and six high demand automotive brands.

SPECIAL FINANCING ... this business has been lender pre-qualified and available for special financing. Term sheet is included in marketing materials.

Category :
Automotive / Auto Dealership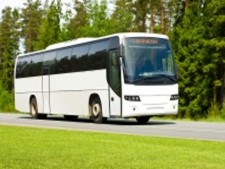 Status : Active
Relocatable : No
State/Province: Virginia
Listed Price : $1,395,000
Listing ID : 13544
Down Payment : $1,395,000
Discretionary Earnings : $293,887
Total Sales : $801,372
View Details
Business Description :
Transportation & Tour Company. Operating over 25 years this Transportation Company has been providing rides and offering exciting sightseeing tours since inception. Tours include sought out destinations and have evolved from meeting the needs of travelers vacationing in the area to fulfilling the transportation needs of local residents. The bottom line is the business takes the hassle out of transportation. Destinations and events beyond scheduled tours and activities are as wide spread as one's imagination. So the business finds itself offering transportation for weddings and church groups and families for a whole host of different reasons. And to accommodate the need the operation has a fleet of luxurious buses to accommodate every need and creature comfort. The fleet of transportation vehicles range in accommodating 10 to 59 passengers. And these vehicles are in great condition and top end in comfort and amenities. The business operates out of a staging and service area, so much of the necessary service work on the vehicles can be done in the comfort of an equipped facility. The business has in place a number of very lucrative contracts, which helps secure it's position in the transportation space and offers up a well deserved complement to their work and contribution. Perhaps no surprise the business has been awarded the highest complements and credentials from licensing and over site agencies. The owners will offer training and client introductions as well as a smooth transition into the business.


Category :
Transportation / Group Transportation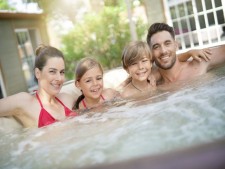 Status : Active
Relocatable : Yes
State/Province: Virginia
Listed Price : $1,050,000
Listing ID : 14303
Down Payment : $250,500
Discretionary Earnings : $329,062
Total Sales : $3,022,046
View Details
Business Description :
Operating 40 Years
Producing Thee Million in Gross Revenue
Four Strategically Located Operating Units
Retail, Service, Maintenance, and E-commerce

Operating 40 Years in Hot Tubs, Pools, & Accessories. Three retail locations complement this successful enterprise, governed from one central location where management directs the operation producing Gross Revenues exceeding Three Million Dollars. This company is the leader in each of its markets in product sales and service. And in addition, has gained the support and recognition of the wellness industry's most recognized and highest quality manufacturers, maintaining exclusive marketing agreements. The business has achieved continued success with a keen focus on retail product sales, service labor sales, reoccurring consumer product maintenance sales, and e-commerce. As a result the operations have produced level monthly revenues for many years. Supported by efforts such as the creation of inviting showrooms, providing comprehensive sales training, and ensuring that everyone involved has the highest level of product knowledge such that every customer receives a warm and professional presentation. And the customer base is sustained and growing as the owner has worked tirelessly to become the most Google reviewed business in their field from satisfied consumers.

Utilizing the industry's highest rated business software product, the company manages point-of-sale, accounting, inventory, payroll, sales and lead management, service and delivery and CRM with this cloud based system. The company is a leader in digital marketing for lead capture, conversion and fulfillment. With major product conversions of over 50%, the company rates very high within its peer group. With a customer base of over 10,000, repeat purchases are generated through regular emails, company newsletters, and direct mail.

A key success of the company over the years, is acquiring, training and compensating an employee base that is motivated to provide the highest level of customer satisfaction. Through a combination of "open book managing", team and individual monthly incentive plans and 360 degree annual performance reviews, this company has all the pieces in place for a successful transition. Due to their desire to continue the highest level of employee and customer satisfaction, the owners will be available to assist the new owner in ensuring a continuation of the 40 years of success that has been accomplished.
Category :
Pool & Spa Business / Pool Sales/Service, Pool & Spa Business / Pool/Spa Sales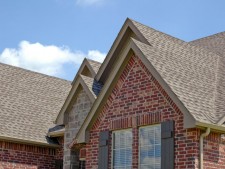 Status : Active
Relocatable : Yes
State/Province: Virginia
Listed Price : $995,000
Listing ID : 15083
Down Payment : $154,750
Discretionary Earnings : $373,367
Total Sales : $4,409,593
View Details
Business Description :
CLASS A Contractor
Family Owned
Operating 15 Years
Business Is Lender Approved

Recognized as a leading exteriors company in a growing metropolitan market. The business is profitable, well established and highly regarded for quality dependable installation of residential Roofing, Siding and Gutters. The business has a long profitable history and a substantial customer base. Growth is being driven by referrals, excellent customer reviews and a robust online presence.

The multiple product mix enables the business to stabilize revenues throughout the year. In addition, the company has reliable production capacity with an established subcontractor base. The company has made good use of technology to create a scalable business infrastructure with regards to sales, marketing, customer communication and operations.

The Company continues to realize profitable growth. Its expertise is in high demand. Significant potential growth opportunities exist with the addition of emergency repair services and a stronger emphasis on insurance work.

For an exterior services company, this is a great strategic acquisition opportunity to immediately purchase a predominant established roofing, siding and gutter company to capitalize on its long term goodwill, reputation and client base.
Category :
Construction / Contractor Roofing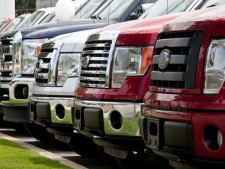 Status : Active
Relocatable : No
State/Province: North Carolina
Listed Price : $600,000
Listing ID : 14329
Down Payment : $90,000
Discretionary Earnings : $200,544
Total Sales : $7,459,694
View Details
Business Description :
Great First Time Dealer Opportunity ... only $90,000 down payment plus working capital enables qualified financial and operational candidates the opportunity of a lifetime.

Exceptional dealership for those wanting the BEST of BOTH WORLDS ... an established, profitable and successful new Ford Motor Company franchise AND the opportunity to live in a beautiful, safe and relaxing part of the country.

Surround yourself in incredible mountain views and take full advantage of abundant outdoor living opportunities -- fishing, hiking, camping -- all the while marketing, selling and representing one of the strongest, most successful, iconic and longest running automotive franchises in the marketplace -- Ford branded cars, utilities and trucks. The powerful Ford brand includes a full line-up of stylish cars, purposeful sport utilities and hard working pick-up trucks, including F-Series, the best selling nameplate in the USA for 40 years running.

Located in rugged, mountainous Western North Carolina, this community is perfectly suited for the Ford-branded products and especially their world-class pick-up trucks. The Ford locality market share registrations ran at a healthy 21.4% over the last 12 months.

During 2018, the dealership generated over $7 million in top line revenue retailing 86 new vehicles and 178 used vehicles. Average seller cash flow during 2015-18 was $230K/annually.

FINANCING AVAILABLE! This business has been lender pre-qualified for up to 85% financing to qualified candidates. See term sheet for additional details.



Category :
Automotive / Auto Dealership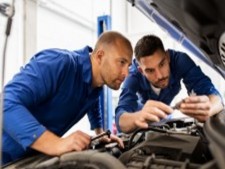 Status : Active
Relocatable : No
State/Province: Virginia
Listed Price : $450,000
Listing ID : 14516
Down Payment : $90,000
Discretionary Earnings : $163,883
Total Sales : $1,460,810
View Details
Business Description :
Established and Very Profitable Transmission and Auto Repair Facility! Operating 18 years, this business is a highly regarded and recognized automotive brand. And this facility has ranked in the Top 10 Nation Wide over the last ten years and no surprise, reviews are through the roof and spectacularly positive. The owner's attention to detail and organization has positioned this business as a clear turn-key opportunity. This is a solid performer, with a great track record and a well-established local brand known for Total Car Care. State-of-the-art diagnostic equipment, along with a 14 bay fully equipped facility with talented, dedicated technicians, all combine here to make this facility an admired place to work and own. And that's not all… there is room to grow even beyond the current revenue performance which exceeds $1,300,000 annually. The overall facility is very well maintained. The equipment in the shop values at $150,000 and is all current and up to date. Inventory hovers at $100,000 and is categorized and organized. The facility exceeds 9,000 square feet at a market competitive lease of $9,000 per month. And, the business has been Pre-Approved by a lender for acquisition with a down payment of $90k. This opportunity calls for some experience in the automotive category, but the franchise provides phenomenal training at their corporate office and has a strong regional support arm coupled with a tremendous franchisee support network. Bottom line; there is support every step of the way. The current owner will offer a smooth transition plan for the right buyer providing on site training and assistance for a reasonable and negotiable period of time.

Category :
Automotive / Transmission Shop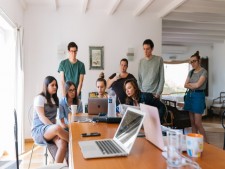 Status : Active
Relocatable : No
State/Province: Virginia
Listed Price : $395,000
Listing ID : 14727
Down Payment : $395,000
Discretionary Earnings : $165,619
Total Sales : $588,559
View Details
Business Description :
Strong and Sustained Incremental growth highlights this business, increasing Discretionary Earnings to $165,145 or 16% over last year. The Seller has positioned the Business for a buyer to glide in and take the helm with powerful momentum. If you are seeking an exciting business and looking for six figure income this one meets the challenge!

A profitable, established (44 years), B2B Sign, Printing and Marketing Services business with an experienced team in place. Business has a loyal and diverse customer base including: Government, Hospitals, Contractors, Universities, Military, large and small businesses with strong repeat sales.

Located on major, high traffic road in Hampton, VA in a 5,975 sq ft building (owned) includes retail, design and production areas. The "Business to Business" model allows for a Monday to Friday (8:30-4:30) work week. Due to their high quality, fulfillment speed and reliable dependability, they enjoy significant repeat business from established accounts. The broad range of products and services offered and the diverse customer base, help smooth out peaks and valleys of sales.

The company has grown by providing excellent customer service and new products to its customers. There are many additional identified and attainable opportunities, to drive future new revenue and growth.

No industry experience is required. Enjoy full transition training, ongoing franchise support and guidance, including your own team of business support consultants. Resources include a full marketing arsenal, world class sales support, national buying power and an internationally recognized franchise brand name.

This B2B offers:
Profitable, Established company (44 years)
Business and building are lender approved
Great business hours: Mon-Fri 8:30am to 4:30pm
Recession resistant business
Broad offering of products and services
High repeat customer business
Seasoned staff and owner make transition easy
Business has clean books (CPA) and owner will assist in transition training. To find out if this opportunity is just what you are looking for, please contact us for more information.
Category :
Signs / Sign Companies; Printing/Typesetting / Printing Business

Status : Active
Relocatable : No
State/Province: Virginia
Listed Price : $359,500
Listing ID : 15406
Down Payment : $89,875
Discretionary Earnings : $126,657
Total Sales : $650,201
View Details
Business Description :
Established Commercial & Residential Cleaning Franchise. Operating 16 years the business has a formidable client base supported with a great complement of dedicated employees. Their base of operations occupies 1,000 square feet at $800 per month. And this centrally located office schedules and coordinates client services and dispatches employees. The Owner along with an Assistant and two Managers make up the office complement. Ten employees operate in the field. The operation provides exterior and interior window cleaning for storefronts, commercial buildings, and residential homes. Further, commercial and residential services include pressure washing, awnings and gutters. On the residential front, in addition to window cleaning services, the business also covers items like chandeliers, mirrors and skylight cleaning. These are just some of the services the business provides. The greater majority of their daily routine includes scheduled services for both commercial and residential clients. The business has a superior reputation and a growing client base. In fact, the business is in position to add technicians to satisfy the current growing need. Assets in the business include all of the tools of the trade as well as transportation vehicles. The owner will assure a smooth transition into the business providing training in addition to the required franchise assistance and training.
Category :
Cleaning / Window Cleaning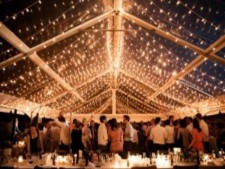 Status : Active
Relocatable : No
State/Province: Virginia
Listed Price : $359,000
Listing ID : 15045
Down Payment : $36,000
Discretionary Earnings : $133,339
Total Sales : $610,465
View Details
Business Description :
How would you like to own a company that transforms spaces and creates wonderful, magical experiences for its clients through the power of lighting design?
This Virginia-based lighting and production design company services a variety of customer types from wedding receptions, corporate events and private gatherings to custom restaurant and eatery environments. The company works hand-in-hand to create exactly the right event and space personality to suit the client's specific needs -- a completely turn-key service execution from planning, design, execution, to program conclusion with no stress or worry.
The business' competitive differentiation is enabled by executing a core value that places customers first and then delivers on a passion to make a lasting impression by leveraging years of experience in the art of lighting design. They deploy the latest, most advanced technology to design light effects which make meeting spaces more beautiful, impactful and memorable so that the real-time event is special and the photographic images capture lasting memories.

The formula is working with impressive top-line revenue growth of 116% since 2015 to over $600,000 last year with annual operational cash flows of $133,000 on average for the last two years. From the initial planning and design of the lighting, to the installation, to managing the lighting onsite, the dedicated staff work tirelessly to help clients achieve and deliver on the event's vision. They work to illuminate the event, but more importantly, focus on creating the surroundings to illuminate memories.
Category :
Business Services / Production/Staging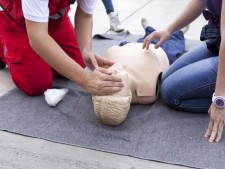 Status : Active
Relocatable : No
State/Province: Virginia
Listed Price : $325,000
Listing ID : 15336
Down Payment : $325,000
Discretionary Earnings : $144,250
Total Sales : $647,587
View Details
Business Description :
Exceptional Healthcare Education Opportunity! Since 2012, this Medical Training Business has operated two strategically located facilities and has afforded students completing their programs an outstanding career opportunity in health care. Through programs such as Nurse Aide, Medication Aide, Medical Assistant, EKG Technician, Medical Billing & Coding, Train the Trainer, Basic Life Support (BLS), CPR and Phlebotomy, the company has established a reputation for superior training at a much lower cost than local colleges. These sought-after classes lead to valuable certifications in the healthcare industry. Virginia Employment Commission statistics indicate a high demand for healthcare workers into the future and those workers will need this training. This reputable company is certified by the State Council of Higher Education (SCHEV) to operate in Virginia and approved by the Virginia Board of Nursing. All of this is the direct result of dedicated owners committing to creating state-of-the-art facilities second to none. Incorporating excellent instructors and creating a learning environment where excitement and energy converge to create the best of the best. And the results are in the facts. The education at the facility not only produces well rounded individuals prepared to take on the challenge of a heath care profession, the education prepares the students to take and pass the required state exams to become certified. The result of all the effort, planning, and preparation is found in performance as the business has grown 20% year over year over the last three years and all indicators suggest sustained similar growth going forward.

Category :
Educational/School / Trade/Vocational School; Healthcare/Medical / Home Health-Care/Nursing
---
---