Businesses For Sale
Businesses for Sale
To optimize your search results, we suggest that you broaden your search criteria by searching by location or price range. Of course, you may choose to add specific search criteria, bare in mind that you may limit your results.

Status : Under Contract
Relocatable : No
State/Province: Indiana
Listed Price : $3,000,000
Listing ID : 14513
Down Payment : $450,000
Discretionary Earnings : $713,438
Total Sales : $16,289,952
View Details
Business Description :
After over 50 years of selling and satisfying customers, this well established successful automotive business is available for sale to the motivated buyer seeking a proven winner. The operation has become a respected hallmark in the community -- well known for having a professional team, offering a wide range of available products and services and taking excellent care of customers.

The business features products from two powerhouse automotive companies, Ford and Fiat Chrysler, showcased under one roof and situated in one convenient location. The dealership offers nameplates from the Ford, Lincoln, Chrysler, Dodge, Jeep and Ram brands. This incredible line-up of popular vehicles covers the full spectrum of consumer tastes from the Built Ford Tough F-150, the popular Mustang pony car, the luxurious Lincoln Continental, the versatile Chrysler Pacifica, the fun-to-drive Dodge Charger, the legendary Jeep Wrangler and the powerful Hemi-equipped Ram trucks. This unbeatable top to bottom line-up is sure to keep a steady flow of customers coming into a just-completed $2.5 million newly renovated, world class facility.

During 2017, the business generated over $15.5 million in top line revenues retailing 188 new and 335 used vehicles. Parts, Service and Body Shop sales were $1,800,000, $735,000 and $333,000 respectively. Over the last 4 years, bottomline net cash flow has averaged $750,000.

The business is the definition of a turn-key operation: 50 year plus legacy, professional management team, loyal, repeat customers, solid profitability, newly renovated facility and six high demand automotive brands.

SPECIAL FINANCING ... this business has been lender pre-qualified and available for special financing. Term sheet is included in marketing materials.

Category :
Automotive / Auto Dealership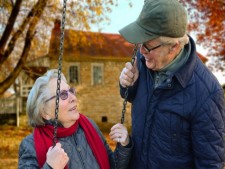 Status : Active
Relocatable : No
State/Province: Virginia
Listed Price : $1,950,000
Listing ID : 14806
Down Payment : $390,000
Discretionary Earnings : $264,947
Total Sales : $728,544
View Details
Business Description :
This very profitable Home has thrived serving primarily the AG community allowing it to be nearly full all the time. While there is a super strong market for this niche of residents, subtle improvements and changes would allow a new owner to move the home to private pay in the mid-range area of approximately $2,500 to $3,500/month. Keep in mind, there is also a serious lack of rooms in this price range. The current cash flow to the owner is in excess of $220,000 per year. Even if a third of the beds were moved to private pay at $2,500/month, the cash flow could conceivably increase by yet another $200K per year (16 x 1,100 x 12). If the new owner were to be an administrator-owner-operator, the profit would be unbelievable.
Category :
Healthcare/Medical / Assisted Living Facilities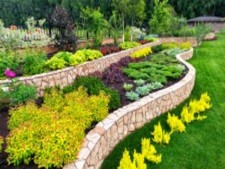 Status : Active
Relocatable : Yes
State/Province: Virginia
Listed Price : $1,450,000
Listing ID : 14701
Down Payment : $218,000
Discretionary Earnings : $515,077
Total Sales : $1,924,048
View Details
Business Description :
Established in 2008, this company set out to change "the landscape" of the lawn and landscape industry and began the work of transforming client's properties into beautiful and manicured grounds. The company began small in the local area but quickly became a Regional premier commercial landscape service company, successfully partnering with local and state governments agencies and commercial property owners and managers across a wider geographic area.
This professionally managed business offers a wide spectrum of customized services – from commercial landscape maintenance, landscape enhancements such as retaining walls and water features, paver and hardscaping design, LED lighting design/installation, irrigation planning, arbor care and snow services. There is no job around your commercial property too small and no job around your home landscape design too large.
The operating results are clear evidence that the success formula is working … with media accolades, industry recognition, loyal employees, satisfied clients and profit margins that are significantly higher than industry average.
Special Financing Available -- This business has been pre-qualified by a lender for special financing -- including working capital funding. A term sheet highlighting the loan details is included in the business prospectus which will be forwarded after receipt of a signed non-disclosure agreement.
Category :
Lawn/Landscaping / Snow Removal - Commercial, Lawn/Landscaping / Irrigation/Sprinkler, Lawn/Landscaping / Comm Mowing/Grading, Lawn/Landscaping / Lawn Biz Landscaping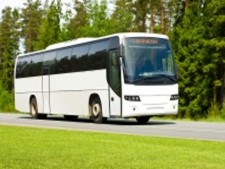 Status : Active
Relocatable : No
State/Province: Virginia
Listed Price : $1,395,000
Listing ID : 13544
Down Payment : $1,395,000
Discretionary Earnings : $140,694
Total Sales : $558,888
View Details
Business Description :
Transportation & Tour Company. Operating over 25 years this Transportation Company has been providing rides and offering exciting sightseeing tours since inception. Tours include sought out destinations and have evolved from meeting the needs of travelers vacationing in the area to fulfilling the transportation needs of local residents. The bottom line is the business takes the hassle out of transportation. Destinations and events beyond scheduled tours and activities are as wide spread as one's imagination. So the business finds itself offering transportation for weddings and church groups and families for a whole host of different reasons. And to accommodate the need the operation has a fleet of luxurious buses to accommodate every need and creature comfort. The fleet of transportation vehicles range in accommodating 10 to 59 passengers. And these vehicles are in great condition and top end in comfort and amenities. The business operates out of a staging and service area, so much of the necessary service work on the vehicles can be done in the comfort of an equipped facility. The business has in place a number of very lucrative contracts, which helps secure it's position in the transportation space and offers up a well deserved complement to their work and contribution. Perhaps no surprise the business has been awarded the highest complements and credentials from licensing and over site agencies. The owners will offer training and client introductions as well as a smooth transition into the business.


Category :
Transportation / Group Transportation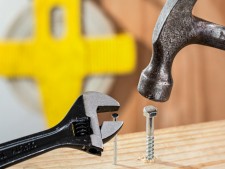 Status : Active
Relocatable : No
State/Province: Virginia
Listed Price : $995,000
Listing ID : 14506
Down Payment : $995,000
Discretionary Earnings : $39,416
Total Sales : $661,820
View Details
Business Description :
The building is on over one acre of land on one of the newest developed streets in Staunton, VA off of Churchville Avenue. It actually fronts on three different streets and is one-half of a city block. This store will be sold and liquidated effect July 1, 2019, so if you have interest, you can't put it off until tomorrow.

The hardware store comes with not only a big showroom but ample space in and around the land that is owned by them to add a variety of other opportunities. Other than the existing hardware store, the facility is amply suited for other such drawing attractions as Christmas tree sales, farm related products, produce stands, flower, shrub and tree sales, farmers market and perhaps a line of small implements such as zero turn mowers, lawn mowers, weed eaters and the like. This location makes them a premier spot for convenience hardware as they have no competition within a 5 mile radius of the center of town and no competitors from the center of town and roughly 10 miles going west.

Existing ownership has grown weary in recent years and is more than ready to retire which also explains the drop in sales in recent years. New blood, new ideas and some energy would clearly bring this business back to life as it seemed to flourish in years gone by.
Category :
Hardware Ret Related / Hardware Retail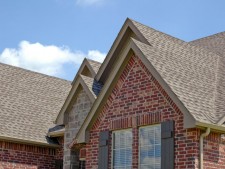 Status : Active
Relocatable : Yes
State/Province: Virginia
Listed Price : $995,000
Listing ID : 15083
Down Payment : $154,750
Discretionary Earnings : $373,367
Total Sales : $4,409,593
View Details
Business Description :
CLASS A Contractor
Family Owned
Operating 15 Years
Business Is Lender Approved

Recognized as a leading exteriors company in a growing metropolitan market. The business is profitable, well established and highly regarded for quality dependable installation of residential Roofing, Siding and Gutters. The business has a long profitable history and a substantial customer base. Growth is being driven by referrals, excellent customer reviews and a robust online presence.

The multiple product mix enables the business to stabilize revenues throughout the year. In addition, the company has reliable production capacity with an established subcontractor base. The company has made good use of technology to create a scalable business infrastructure with regards to sales, marketing, customer communication and operations.

The Company continues to realize profitable growth. Its expertise is in high demand. Significant potential growth opportunities exist with the addition of emergency repair services and a stronger emphasis on insurance work.

For an exterior services company, this is a great strategic acquisition opportunity to immediately purchase a predominant established roofing, siding and gutter company to capitalize on its long term goodwill, reputation and client base.
Category :
Construction / Contractor Roofing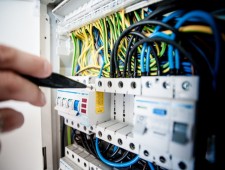 Status : Active
Relocatable : Yes
State/Province: West Virginia
Listed Price : $995,000
Listing ID : 15043
Down Payment : $995,000
Discretionary Earnings : $377,173
Total Sales : $542,402
View Details
Business Description :
This Company focuses on commercial and light industrial customers. For the past six years the Company has been working in the oil and gas industry, servicing several hundred miles of power lines that supply several components of the oil and gas production process. For 2019, new projects include new power lines to compressor stations and Marcellus sites. Once these initial projects are complete, needed electrical projects at the sites will ensue. Additional work, including emergency needs, is prioritized with emphasis on legacy installations. Outside of the oil and gas industry the Company's client base includes commercial business and residential/commercial generator business.
Category :
Construction / Construction-Electrical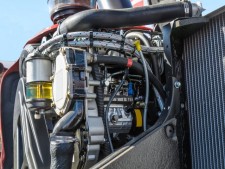 Status : Active
Relocatable : No
State/Province: Virginia
Listed Price : $975,000
Listing ID : 15100
Down Payment : $146,250
Discretionary Earnings : $207,940
Total Sales : $1,090,884
View Details
Business Description :
The Business began with the owner starting out on his own and has a 30 year history of rendering quality services. Presently, the business has an established customer base and serves customers within a 10-mile radius and of course, others beyond that primary area. They perform a variety of services from automobiles to heavy trucks and tractor trailers. Their work includes gas engines as well as diesel trucks.
Category :
Automotive / Truck Repairs, Automotive / Specialty Repairs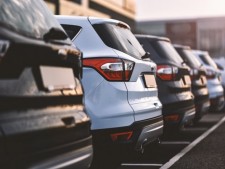 Status : Active
Relocatable : Yes
State/Province: North Carolina
Listed Price : $950,000
Listing ID : 15152
Down Payment : $95,000
Discretionary Earnings : $430,308
Total Sales : $4,048,510
View Details
Business Description :
This is a once in a lifetime opportunity to purchase an established, profitable Ford dealership and market territory that is located just 25 miles from Raleigh, the capital of North Carolina.

The business features world-class products from Ford Motor Company, including the iconic Mustang and best-selling F-Series trucks. This business was established in 1994 and has a solid record of profitability. Last year, top-line revenues topped $4 million and the business delivered over $400,000 in cash flow. The planning volume for the market is 240 new vehicles and the 10-year units in operation (UIO) are 3,897. Although the present operation is focused primarily on the sale of used commercial vehicles, there is excellent potential to improve new vehicle sales, parts, and service profit contribution.

The surrounding trade area is growing with an estimated 2018 population base of 40,965 with average household incomes over $61,000 (based on ESRI Demographics).

The business has also been pre-qualified for an attractive financing package. A sales and profit forecast highlighting the future potential of the dealership is also included in the marketing prospectus.

Category :
Automotive / Auto Dealership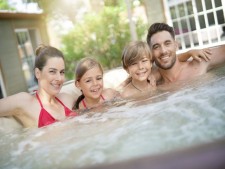 Status : Active
Relocatable : Yes
State/Province: Virginia
Listed Price : $949,500
Listing ID : 14303
Down Payment : $150,000
Discretionary Earnings : $323,685
Total Sales : $3,021,316
View Details
Business Description :
Operating 40 Years
Producing Thee Million in Gross Revenue
Four Strategically Located Operating Units
Retail, Service, Maintenance, and E-commerce

Operating 40 Years in Hot Tubs, Pools, & Accessories. Three retail locations complement this successful enterprise, governed from one central location where management directs the operation producing Gross Revenues exceeding Three Million Dollars. This company is the leader in each of its markets in product sales and service. And in addition, has gained the support and recognition of the wellness industry's most recognized and highest quality manufacturers, maintaining exclusive marketing agreements. The business has achieved continued success with a keen focus on retail product sales, service labor sales, reoccurring consumer product maintenance sales, and e-commerce. As a result the operations have produced level monthly revenues for many years. Supported by efforts such as the creation of inviting showrooms, providing comprehensive sales training, and ensuring that everyone involved has the highest level of product knowledge such that every customer receives a warm and professional presentation. And the customer base is sustained and growing as the owner has worked tirelessly to become the most Google reviewed business in their field from satisfied consumers.

Utilizing the industry's highest rated business software product, the company manages point-of-sale, accounting, inventory, payroll, sales and lead management, service and delivery and CRM with this cloud based system. The company is a leader in digital marketing for lead capture, conversion and fulfillment. With major product conversions of over 50%, the company rates very high within its peer group. With a customer base of over 10,000, repeat purchases are generated through regular emails, company newsletters, and direct mail.

A key success of the company over the years, is acquiring, training and compensating an employee base that is motivated to provide the highest level of customer satisfaction. Through a combination of "open book managing", team and individual monthly incentive plans and 360 degree annual performance reviews, this company has all the pieces in place for a successful transition. Due to their desire to continue the highest level of employee and customer satisfaction, the owners will be available to assist the new owner in ensuring a continuation of the 40 years of success that has been accomplished.
Category :
Pool & Spa Business / Pool Sales/Service, Pool & Spa Business / Pool/Spa Sales
---
---