Businesses For Sale
Businesses for Sale
To optimize your search results, we suggest that you broaden your search criteria by searching by location or price range. Of course, you may choose to add specific search criteria, bare in mind that you may limit your results.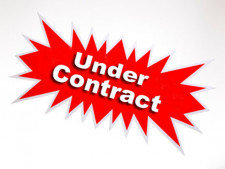 Status : Under Contract
Relocatable : Yes
State/Province: Ohio
Listed Price : $5,000,000
Listing ID : 16792
Down Payment : $500,000
Discretionary Earnings : $569,713
Total Sales : $7,416,635
View Details
Business Description :
Rare Acquisition Opportunity: Profitable, Established Market Leading Brand Name!

Highly recognized, long tenured, and successful laundry, dry cleaning, and carpet cleaning business is offered for immediate sale by retiring owner. Located in a growing, desirable, and populated metropolitan Midwest market, this operation has a successful multi-decade track record of delivering customer satisfaction to its clients while delivering superb returns to its shareholders.

The business has a proven, long standing success formula which will enable new ownership to generate returns on Day One. Institutionalized processes, convenient customer-driven facilities, diversified service offerings, talented management team, respected brand name, and a highly loyal customer base are just a few of the critical value drivers. Key reasons to acquire:

1) Consistent, profitable growth and exceptional proven financial performance
2) Market leading brand equity which generates significant pricing power above competition
3) Proven customer loyalty with an unequaled, decades-in-the-making database
4) Broad service offerings -- laundry, alterations, dry cleaning, carpet cleaning and more
5) Expansive geographic footprint serves a diverse, populated, and growing marketplace
6) Diversified customer base including commercial, industrial, and residential clients
7) Multi-channel delivery -- in-store retail locations plus free delivery routes
8) Point of Sale system provides timely, centralized management oversight & control
9) Clean books, professional record keeping, & annually CPA-reviewed financial statements
10) Company-owned processing plant, corporate headquarters, and flagship retail real estate

Over the last 5 tax years, annual weighted average business revenues of $8.1M generated a healthy $802,000 in annually weighted average cash flows. The founding guiding principle of the company – Professional Cleaning Expertise and Outstanding Customer Service – has now become an established brand hallmark and sustainable competitive advantage. The new ownership team will also become the benefactor of the already invested, significant capital expenditure in a 29,874 square foot central laundry processing facility (which also houses the flagship retail location and corporate offices), combined with a network of convenient leased locations, the business is well positioned for growth while it continues to leverage its premium margin position in the marketplace.
SPECIAL FINANCING TO QUALIFIED BUYERS ... Only 10% buyer contribution ($500,000) required on a 25 year combined business and real estate loan. Full details are included in the marketing materials.
Category :
Cleaning / Commercial Laundry, Cleaning / Carpet Cleaning, Cleaning / Dry Cleaners, Cleaning / Cleaning/Clothing, Cleaning / Drape/Curtain Cleaning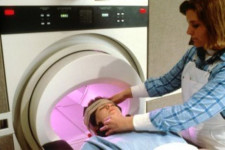 Status : Active
Relocatable : No
State/Province: Ohio
Listed Price : $5,000,000
Listing ID : 17503
Down Payment : $500,000
Discretionary Earnings : $1,119,437
Total Sales : $7,102,249
View Details
Business Description :
Medical Trailer Manufacturing & Reconditioning Business
For almost 4 decades, this well-established, successful operation has been providing exceptional products and client-centered services to its loyal, expanding customer base. From humble beginnings as a small garage-based truck repair shop, this business has evolved into a large, diversified trucking and transportation services enterprise specializing in manufacturing and reconditioning medical trailers (housing CatScans and MRI Technology). The operation is well-regarded, nationally recognized, and offers a full menu of diversified, yet highly complementary services, across 7 different profit centers, including:

· Custom Builds -- mobile medical trailers and drive-able units built to client specs.
· Recondition -- major truck/trailer overhauls to minor upgrades, including cleaning.
· Transport -- moving freight from Texas to Alaska and all points in between.
· Storage -- powered storage (if needed) and daily monitoring checks.
· Field Service -- mobile repair and maintenance service.
· Shop Service -- extensive repair capabilities, including an industrial paint booth.
. Specialty Repairs & Fabrication -- no job is too complex.
The founding guiding principle of the company – Professional Expertise and Outstanding Service – has now become an established hallmark and sustainable competitive advantage.
This business is constantly evolving in service offerings and solidly profitable … but is well positioned and poised for additional growth. With major capital investment already in hand, products and services in demand, a loyal customer base, strong brand equity and a professional, trained team in place, all that is missing is a motivated ownership group ready to capitalize on established momentum and exploit the high margin, profitable transportation services landscape.
Category :
Automotive / Truck Repairs; Equipment S & S / Heavy Equipment Parts/Repair; Transportation / Medical Transport; Medical Related Biz / Medical Equipment
Status : Active
Relocatable : No
State/Province: Virginia
Listed Price : $3,500,000
Listing ID : 17775
Down Payment : $350,000
Discretionary Earnings : $899,307
Total Sales : $3,992,885
View Details
Business Description :
Successful, Diversified Construction, Landscaping, and Erosion Materials Business Available for Immediate Sale.

This established, profitable, and diversified building materials supply operation was launched 3 decades ago and serves commercial contractors, wholesale distributors, and local homeowners across the Mid-Atlantic region.

The diversified, broad product range includes geotextile fabrics, erosion control materials, landscaping building materials, outdoor power equipment, seed, fertilizer, and lawn, farm, and garden supplies. The business also manufactures pre-attached silt fence and de-watering bags for sites requiring erosion control.

Everything is in place for the new ownership to generate excellent returns from Day One -- strong brand equity, favorable community reputation, excellent margins/cash flow, motivated, trained employees, and functional, attractive facility. The business is also located in an affluent, growing community where future infrastructure needs will produce built-in demand for years to come.

SPECIAL FINANCING AVAILABLE: The business has been pre-qualified for financing with only a 10% down payment required to qualified candidates who meet full underwriting criteria. See the Confidential Information Memorandum (CIM) document for additional details.
Category :
Building Materials / Building Materials; Agricultural / Farm Supplies; Lawn/Landscaping / Lawn & Garden Supply, Lawn/Landscaping / Landscape Borders; Construction / Bldg Materials/Home Centers, Construction / Contractor Commercial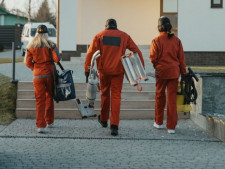 Status : Active
Relocatable : No
State/Province: Virginia
Listed Price : $2,050,000
Listing ID : 17781
Down Payment : $2,050,000
Discretionary Earnings : $753,957
Total Sales : $5,219,728
View Details
Business Description :
If you're looking for a turnkey business opportunity, then consider purchasing this established franchise in Virginia. The business has been operational for over 20 years and has built up a loyal customer base in the residential and commercial markets.
This franchise specializes in property damage restoration, including fire, water, and mold remediation. The franchise is part of a nationally recognized brand and has built up a reputation for quality and reliable service.
The business is fully operational with over 10 employees and all necessary equipment and vehicles. The owner is ready to stay around for a smooth transition and to train the new owner. Additionally, the franchise provides ongoing support and training to ensure that the new owner is successful.
The business is located in a growing market in Virginia, with plenty of opportunities for expansion and growth. The franchise has a proven marketing strategy that generates leads and referrals, making it easy for the new owner to jump right in and start earning income.
The sale of the business includes all necessary assets and inventory, as well as a list of current customers and ongoing contracts. The asking price is reasonable for this established franchise, and the opportunity to own a successful business is rare.
Don't miss your chance to own this thriving franchise in Virginia. Contact us today to learn more about this opportunity.
Category :
Construction / Fire Damage Restoration; Cleaning / Water Damage/Restore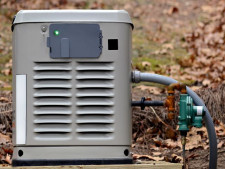 Status : Active
Relocatable : Yes
State/Province: Virginia
Listed Price : $2,000,000
Listing ID : 17771
Down Payment : $2,000,000
Discretionary Earnings : $511,078
Total Sales : $2,995,294
View Details
Business Description :
The Company is a premier provider of generator solutions in Virginia. The company specializes in the sales, installation, and servicing of generators for residential, and commercial clients. With years of experience in the field, The Company has established an exceptional reputation for excellence in its service delivery.
The company prides itself on its commitment to providing top-notch customer service. As an authorized dealer of leading generator brands, the company ensures that its clients have access to the latest and most innovative products in the market. The Company offers a wide range of generator solutions.
In recent years, the company has recorded phenomenal growth due to its focus on quality service delivery and attention to customer needs. The Company has a team of highly skilled and experienced professionals who are dedicated to ensuring that clients receive satisfactory service. From initial consultations to installation and maintenance, the team works tirelessly to deliver superior results.
The Company offers a variety of generator service plans to suit different client needs. The plans include routine maintenance, repair, and emergency services.
In conclusion, the Company is a reputable provider of generator solutions in Virginia. The company's focus on quality service delivery and customer satisfaction has seen it experience phenomenal growth in recent years. Whether you need a standby generator for your home or a commercial generator for your business, the Company has got you covered.
Category :
Construction / Construction-Electrical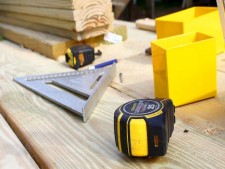 Status : Active
Relocatable : Yes
State/Province: Virginia
Listed Price : $1,200,000
Listing ID : 16869
Down Payment : $120,000
Discretionary Earnings : $745,398
Total Sales : $2,192,614
View Details
Business Description :
Successful, Turn-Key, and Established Home Improvement and Remodeling Business is available for immediate sale and comes fully stocked with an extensive future project pipeline. If you are interested in taking over a professionally managed, fully diversified, home improvement construction business that generates excellent bottom line cash flow, this is the right business opportunity for you.


Business Headlines:

Proven & Profitable -- this business has grown top line revenue 59% since 2018 in spite of the Covid pandemic. In 2022, the business generated $745,000 in adjusted cash flow.

Inside and Outside Construction Team -- the business utilizes a combination of internal, company managed work teams along with "hand-picked" quality sub-contractors to execute the work projects. Both the inside and outside teams are fully dedicated and quality focused.

Loyal Customer Base -- after 3 decades plus in the business, there is a long list of satisfied customers who continue to come back for additional home improvement and expansion projects while also referring new business. The monthly marketing newsletters are sent to over 900 past/present/future customers and feature helpful home improvement tips as well as new service offerings.

Location, Location, Location -- the business is located in a heavily populated, affluent, and vibrant community in Northern Virginia so there is upside growth potential. Since all customer meetings occur at the clients' residence or business facility, the home-based location helps keep operating costs low which contributes to the strong operating margin.

Bountiful Job Pipeline -- due to strong customer demand for its services, the business has earned an extensive booking of business that is already on the forward calendar. In fact, the advance project bookings total over $1.2M in estimated billings. This is an indication of two important points: 1) Customers appreciate the quality and professionalism and are willing to wait until their job slot opens; and 2) Investment in capacity improvements (people/equipment) could provide significant additional returns for new ownership.

A Quality-Based Culture with Great People -- one of the most valuable business assets is not found anywhere on the balance sheet ... the loyal, dedicated, well trained and customer-oriented employees. The present team is small in number, but skilled, efficient and consistently delivers quality oriented execution and project oversight. The sub-contractors share into this unique and differentiated culture.

Strong Brand Equity -- this business has become well known and respected within the community and has consistently been recognized by its suppliers and sub-contractor partners as one of the most dependable home improvement companies in the Middle Atlantic Region. Customer testimonials and social media report cards provide further evidence, such as reviews in Next Door and Washington Checkbook.

Special Financing Program -- the business has already been pre-qualified with a special financing package. A loan term sheet is available in the Business Prospectus. Important note: All buyer prospects will be subject to full underwriting and must meet lender qualifications in order to qualify for the finance package.
Category :
Construction / Contractor Home Improvement, Construction / Contractor General, Construction / Bldg Renovations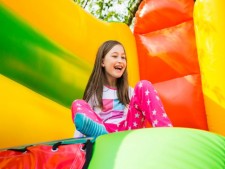 Status : Active
Relocatable : No
State/Province: Virginia
Listed Price : $750,000
Listing ID : 17290
Down Payment : $112,500
Discretionary Earnings : $407,214
Total Sales : $882,376
View Details
Business Description :
For over 25 years, this national brand has been creating fun and memorable experiences for kids, schools, churches and corporations. With a long time presence in Central Virginia, this company has built a solid reputation for safety and reliability. Sale includes over 100 pieces of equipment including inflatable bounce houses, water slides, and even a portable rock wall and mechanical bulls! After a slight COVID downturn, business is booming again, and 2022 was the best year ever. This is a high margin business and owners expect to make over $400K in ODE this year!

This super-fun, turn-key business runs like a well-oiled machine with the support of a national franchise brand. The busy season is a great time to acquire this company in order to learn the ins-and-out hands on!
Category :
Recreation / Bounce Houses; Rental Business / Rental Party Goods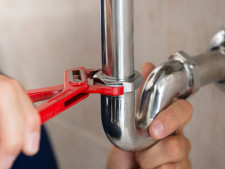 Status : Active
Relocatable : No
State/Province: Virginia
Listed Price : $725,000
Listing ID : 17751
Down Payment : $145,000
Discretionary Earnings : $322,952
Total Sales : $903,981
View Details
Business Description :
Strong Brand and Presence
Well Established since 1992
Centrally located serving five major cities
Robust Equipment List
Vehicle Service Fleet
Committed Employee Base
This premiere plumbing business has been serving customers since 1992 and has established a track record of superior performance along with 24-hour emergency service. The business has grown consistently and nicely since inception which started very humbly with one service truck. Fast forward to today, the owner has constructed their own building and operation with multiple crews and fully equipped service trucks with qualified technicians prepared to take on any plumbing challenge. Moreover, and unique is the fact that the owner has established a culture for superior work and collaboration and the work force is molded together as a unified force geared to getting the job done and providing phenomenal service. That's become part of their DNA and the basis for their stellar reputation.

The business has continually invested in equipment to complete repairs quickly and efficiently. And as a result, the employees are well versed and have the equipment necessary to get the job done. They handle every standard plumbing repair including water heaters, bathroom repairs and remodeling, kitchen repairs and remodeling, drain cleaning, sump pumps, water line, and gas lines to name just a few. And their emergency service handles issues with all the above. Five employees support the operation, and nine vehicles make up the fleet. The vehicles combined with the long list of equipment included with the business has a present-day value of approximately $250,000. This nice strong asset base coupled with a stellar brand makes this a winning opportunity. And it gets better. The facility that houses the business is owned by the owner of the business so a lease will be a rather easy exercise. And the owner, remembering all too well how challenging starting a business is will offer a smooth transition for the buyer and work into the equation an appropriate amount of transition time, so the new owner is comfortable in their start.
Category :
Construction / Contractor Plumber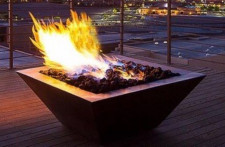 Status : Active
Relocatable : No
State/Province: Virginia
Listed Price : $699,000
Listing ID : 17129
Down Payment : $69,900
Discretionary Earnings : $253,611
Total Sales : $1,260,173
View Details
Business Description :
Located in the beautiful Hampton Roads peninsula of Virginia, this established, profitable, and successful home furnishings business has been warming clients homes and hearts since 1977. Whether inside or outside, throughout spring, summer, fall, or winter, this business features products that help transform a house into a warm, inviting, and comfortable home. The diversified product offering consists of both interior and exterior high-quality finishing touches, including gas, electric, and wood burning fireplaces/stoves, fireplace accessories, outdoor patio or pool furniture, hammocks, umbrellas, outdoor grills, and fire pits. No matter the season, this business features year-round product offerings to make your home more enjoyable.

During 2022, the business delivered a top-line revenue of $1,260,173 and over $250,000 in adjusted cash flow. There are a number of significant value drivers powering these impressive results -- superb brand name recognition & equity, long-tenured, award winning community relations, excellent high-traffic location with an impressive showroom facility, high-quality products presented by professional, knowledgeable sales personnel, a custom design process for whatever project that is on the drawing board, and at-home installation, demonstration, and a post-sale service reputation second to none in the marketplace.

The business model was founded on four proven, time-tested, and winning core values:

Expertise -- they understand the products they offer and develop client-centered solutions.
Integrity -- they value and promote honesty and transparency in all interactions with clients, staff, and suppliers
Quality -- they offer only products that work well, that are durable and long-lasting, and that satisfy a client's wishes
Service -- they provide expert guidance before, during, and after the sale ... and can service every product they offer.
This is a turn-key opportunity with all ingredients in place to enable returns from Day One. If you are looking for an established, profitable, well-known and respected hearth and patio home furnishing company ... this is your business.
FINANCING AVAILABLE. This business has been lender pre-qualified for up to 90% financing on a business loan to qualified candidates subject to full underwriting. See term sheet in the Prospectus for additional details.
Category :
Furniture Retail / Furn Retail Lawn/Patio; Retail Miscellaneous / Fireplaces; Interior Design/Dec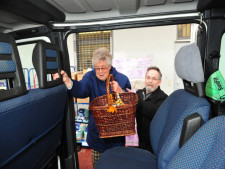 Status : Active
Relocatable : Yes
State/Province: Virginia
Listed Price : $650,000
Listing ID : 17784
Down Payment : $130,000
Discretionary Earnings : $257,982
Total Sales : $591,075
View Details
Business Description :
Non-Medical Transportation Services.
Centrally Located office space.
Easy access to the interstate system.
Affiliated with Medicaid.
Very Profitable with ample room to grow.
Located in a large metropolitan area, this business has been providing non-medical transportation needs since 2014. Well established with a large customer base, this business offers great growth potential as the need for the service continues to expand exponentially. Some of the transportation needs have to do with travel to Specialized Clinics like Dialysis Appointments or Chemotherapy. Other transportation needs include trips to Doctors and Medical Appointments and Rehabilitation Facilities. Some travel is to and from Nursing Homes or the Emergency Room or to assist in transportation needed for a Hospital Discharge. And these are just some examples of the services. Three vehicles complement their current fleet and that can easily be expanded. Five employees are involved with the operation and the office space of just over 1,000 square feet houses all the computer equipment necessary to track and coordinate all the transportation needs. Much of the scheduling is done through a robust website included with the business. The owner has been intimately involved with the business since day one and will continue operations of an entirely different business enterprise in proximity. That will allow for a comfortable transition for the new business owner.
Category :
Transportation / Medical Transport
---
---