CMAI
Certified Mergers & Acquisitions Intermediary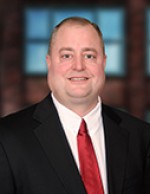 Phone: (605) 937-8482
2121 West 63rd Place, Suite 100
Sioux Falls, South Dakota 57108
Bryan Mulder joined Murphy business after acquiring 15+ years in commercial real estate, sales, franchising, consulting and training in the Midwest. Bryan has dealt with retail business site selection, consulting with owners/managers on project cost analysis as well as operational cost control of businesses. He has located and worked with investment groups to aid in business building. Bryan works well with people and enjoys any challenge. Bryan brings a high level of business ethics and energy to the table and works with all types of properties and business opportunities. He looks forward to assisting you in reaching your goals.
Click here to sign up to get confidential business listings information and business tips from Bryan via text.
Personal Testimonials
"Bryan Mulder helped us negotiate and purchase an eight-unit apartment building in Rock Rapids, Iowa. Bryan is a true professional. He was honest, dependable, and a pleasure to work with throughout the entire process. There were times when the process was tough because of a difficult seller, but Bryan was able to work through the issues and keep the process moving forward. We are very satisfied with the final results and would count it a privilege to work with Bryan again in the future." - Roger & Valerie Winegar
"Bryan worked relentlessly for nearly six months finding our new location. He was great to work with and I now consider him not just our commercial broker, but a friend!" - Shawn Ericsson – Man Salon
"Bryan Mulder has been an exceptional Broker for me who sold my three dry cleaners in Sioux Falls, SD. Our relationship clicked as soon as we talked on the phone and was comfortable in putting my businesses on sell through him. He has always kept me up to date with the prospects, what they are looking for and what their issues were. He was available 24/7 through his cell phone. He tirelessly worked to sell my stores. He was always up front with me and the prospects. Even though he represented me, he would always think from the prospects' point of view and that was refreshing for me even as the seller. His dealings with me and new owners were ethical and fair.
I would strongly recommend him as the Broker and if I would need to sell another business in South Dakota, I would definitely use him again without doubt." - Mahesh Patel, Sold Dakota Dry Cleaners in Sioux Falls, SD